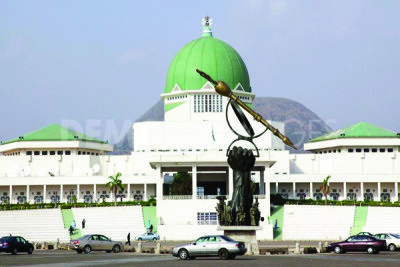 Following the passage of the Bill establishing the Nigerian Peace Corps, NPC, its officials in Kaduna on Wednesday rolled their drums on the streets of Kaduna celebrating its adoption by the National Assembly.
NPC Kaduna State Commandant, Dr. Sunday Baye, who led others appreciating the National Assembly told DAILY POST that the long awaited passage of the Bill should be celebrated by all well meaning Nigerians.
He said: "We are celebrating the adoption of our Bill by the National Assembly.
"You can see by yourself that everybody is happy; Nigerians are happy that their sons and daughters will be gainfully employed as a result of the passage of the Bill.
"The youths are happy, parents are happy. We are now waiting for the President's assent to pass it into law."
He said officials and members would also match to Kaduna State House of Assembly to convey their appreciation for what the National Assembly did for them and Nigerians as a whole.