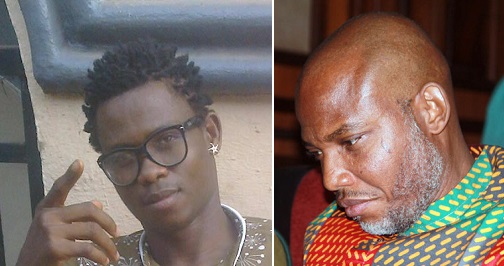 An IPOB member, Nwatanwanyi Cathy in his birthday message to Nnamdi Kanu posted on Facebook, has declared that he is his own Jesus.
He wrote;

19th july...
Today is the birthday of my own jesus (Nnamdi Kanu)...
Long life and more strength to you... Ohamadike...
and in another post;

The truth is, I really wanna repent but havent seen any reasonable babe to convince me more on why I need to go back to christianty... Someone that will scara my head with love and I will love her so much that I wont know when I followed her to that wayo house called church... Still searching but until then, Fuck jesus...
Ogbanje..