Wow!!! Its 2013 Guinnes World Record Again, As the 2013 Edition is about to be Released, We decided to leak out an Amazing Record out of it... The World Tallest Dog is "Zeus".
Zeus was the father of the gods in Ancient Greece, and his namesake, a 3-year-old Great Dane from Otsego, Michigan, USA, can today be referred to as the "father of the dogs" as he is announced as the TallestDog Ever.
Measuring an incredible 111.8 cm (44 in) from foot to withers, Zeus is the same size as an average donkey.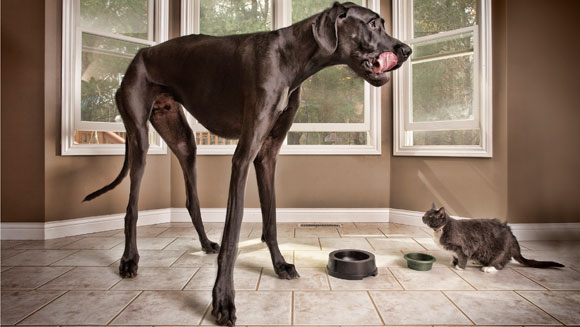 Standing on hind legs, he stretches to 7 ft 4 in and towers over his owner Denise Doorlag.
The humongous hound weighs 70.3 kg (155 pounds or 11 stone) and eats around12 cups of food a day (equivalent to one whole 30-lb bag of food!).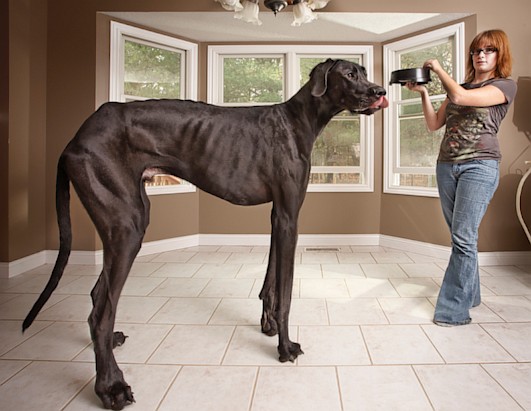 "Zeus is an awesome dog," says owner Denise.
You like the Dog uhm??
Source:- www.guinnessworldrecords.com See More Images & Watch the Video of the Dog by using the Link... Don't Forget to Hit the Like Button.