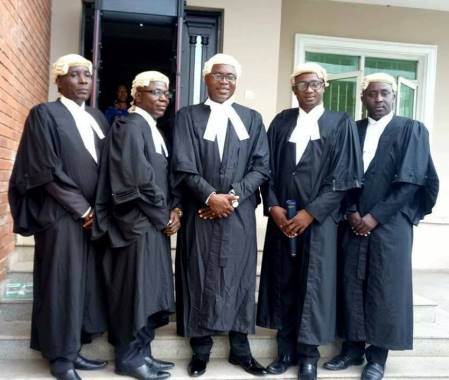 Five Ex-militants from the Niger Delta recently graduated from Law school and were called to bar by the Body of Benchers at the International Conference Centre, Abuja, last Thursday.
Among the one thousand three hundred and ninety (1,468) successful candidates that were called to Bar, last Thursday, Jjuly 13th are five ex-militants; Barr. Ajama Ebiwolatei Nimibofa, Barr. Iluyemi Timibra Ernest, Barr. Ogbemerun Adebanjo, Barr. Perekekeme Andrew Efe and Barr. Yanyangbini Eric Pere.
The Law School graduates were beneficiaries of the Presidential Amnesty Programme.
Barr. Yanyangbini Eric Pere, who spoke on behalf of his colleagues was full of appreciation for late President Umaru Musa Yar'adua for providing the amnesty platform for youths in the region to be empowered educationally through the scholarship scheme.
He also thanked President Muhamandu Buhari and the Coordinator of the Amnesty Programme, Brigadier Genenral Paul Boroh for continuing with the programme, saying that they will continue to be good ambassadors of the federal government and spread the success story of the programme.