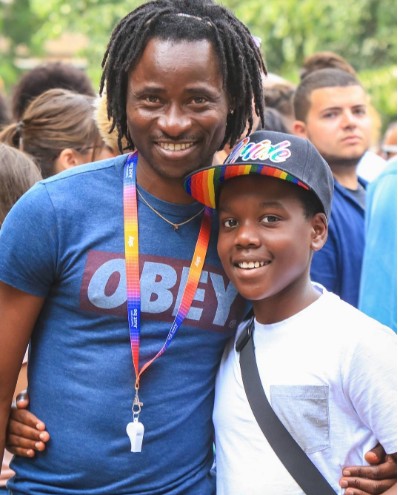 Popular Nigerian gay rights activist, Bisi Alimi
shared this lovely photo with his son at the 2017 Gay Pride parade in the United Kingdom.
He shared the photos and wrote;
"Because being proud of your child is the best
gift you can give them. I love you my boy. To
your mum, she will always be yours and mine
superhero. #fatherandson #gayfather #son
#father #coparenting #prouddad"