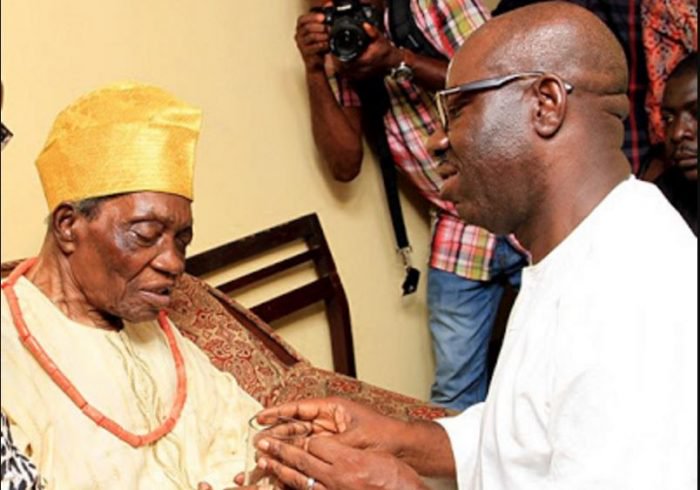 The family of Edo state Governor, Godwin Obaseki, has been thrown into mourning, following the death of his uncle, Justice Andrews Otutu Obaseki.
The deceased, a retired Justice of the Supreme Court and the Obaseki of Benin Kingdom, died at 93 years on Thursday evening at his residence, in the presence of his immediate family members.
A close family source who did not want to be
named, disclosed that the late Obaseki who was appointed to the bench of the Supreme Court in 1975, was first treated at the intensive care unit of the University of Benin Teaching Hospital (UBTH), but was later taken home where he died.