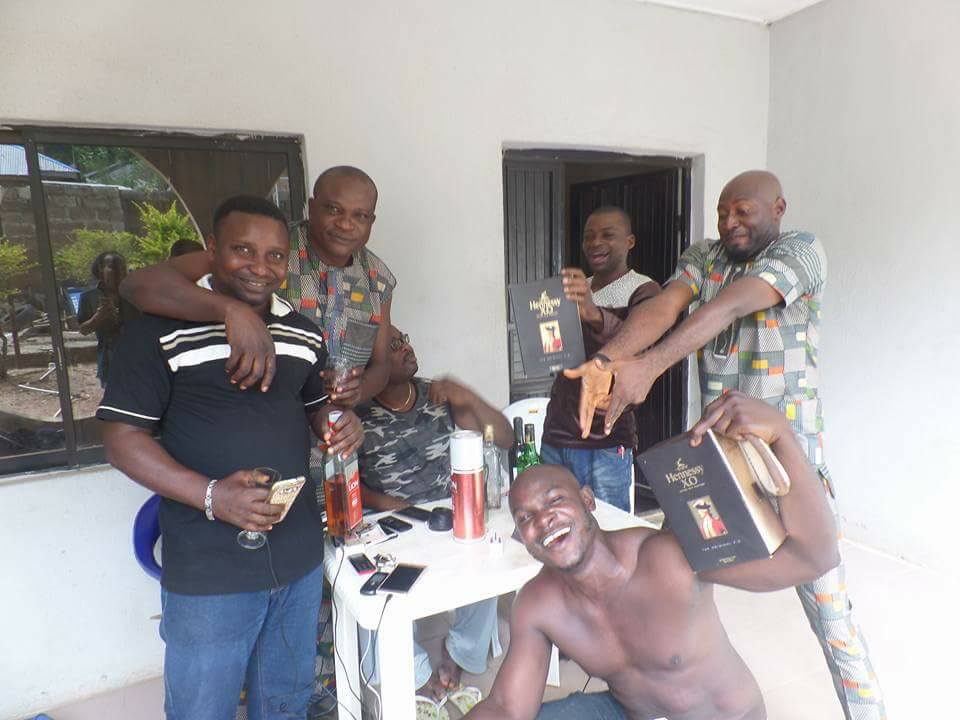 Governor Fayose's Special Assistant on Public
Communications and New Media, Lere Olayinka and his friends have begun drinking and popping Hennessy bottles to celebrate the victory of Ahmed Markarfi at the supreme court today.
Makarfi was declared the authentic chairman
at the apex court after being sacked by the Port Harcourt Division of the Court of Appeal.
"Drinking on the heads of Sheriff and his gang. Our Osokomole, Oko Iyaa Won vindicated again!" read the caption of the photos shared by the governor's aide.