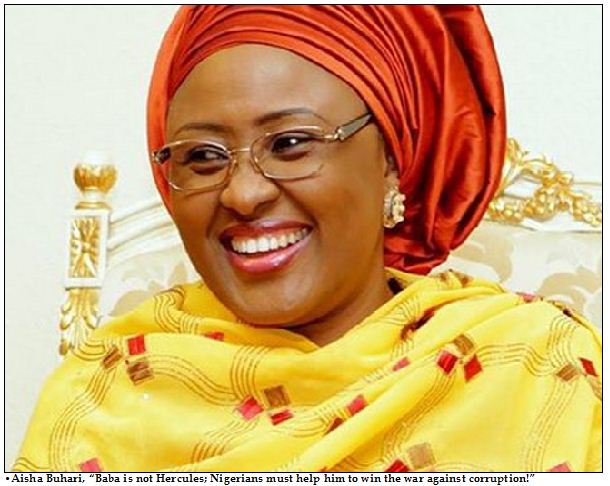 Some Nigerians have expressed anger over the use of animal metaphors by wife of Nigeria's President, Aisha Buhari, and the Senator representing Kaduna Centtral in the National Assembly, Shehu Sani, in describing the power play around the State House in recent times.
Those who commented on social media said it was wrong to illustrate the tussle in the presidency with animals.
Others who lent their voices to the conversation stated that the duo had joined Nnamdi Kanu, the leader of the Indigenous People of Biafra (IPOB), in calling Nigeria a zoo.
Though Mrs. Buhari and Senator Sani did not
categorically call Nigeria a zoo, they spoke
metaphorically in a way that left many confused as to the actual message the two tried to convey.
Deji Adeyanju, a member of the Peoples Democratic Party (PDP) and social commentator, said: "Husband talks about Nigerians as Dogs and Baboons, wife talks about Nigerians as Hyenas and Jackals. Are Nigerians merely animals to them?"
Ozoba Fidelis wrote: "It seems Shehu Sani, Aisha Buhari & others have joined Nnamdi Kanu in calling Nigeria a zoo & it's citizens animals."
Obi Williams said: "....They just keep proving
Nnamdi Kanu right over and over again....
Zoo Republic."
Peter Zion wrote: "Both of them were wrong about Nigerians but then we only need good governance so no matter what they say we shall kick the tyrant out"
Dankoje said: "And I actually thought Nnamdi
Kanu was the originator of the term 'Nigeria is a zoo'. Apparently our 'first couple' beat him to it."
Gloria Adagbon said: "For sure Baba Buhari is
coming back stronger, healthier & in fullness of life. The wolves, the hyenas & the predators will be put to shame."