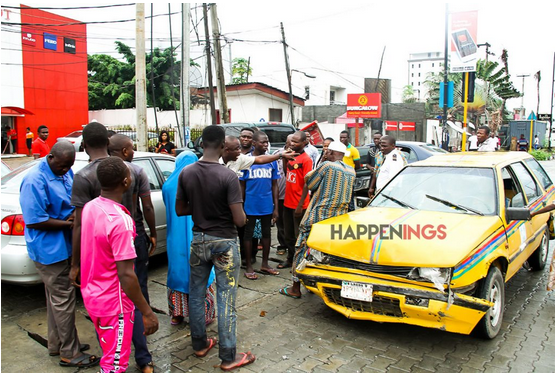 A Taxi driver could not control his emotions after his car was bashed by a woman in Lagos. The accident happened few days ago on Akin Adesola street, Victoria Island, Lagos.
A female Slot executive was driving from the
opposite lane, she missed the traffic light (maybe ignored it) as it turned red. The Baba, taxi driver, was driving through the green light, believing it was his right of way.
Unfortunately, one second can change everything as his car was hit in the process.
The old man broke down in tears reportedly asking why that had to happen to him.
Sympathizers who gathered to see what happen felt for the heartbroken taxi driver.