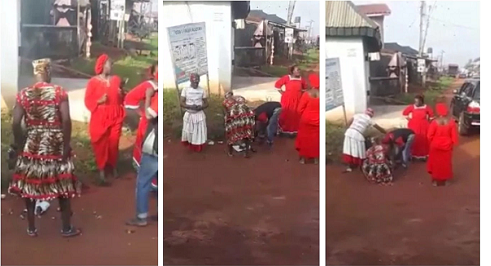 A group of yahoo boys have been reported to have allegedly consulted ritualists to kill Police Informants who report their dubious activities.
As potted in Edo state, they were seen and heard chanting all sorts of spiritual incantations in their usual red uniform in Ohovbe, Benin City.
A Facebook user, identified as Oluwa Mega Bright, took to his page to share the video of the ritualists.
He wrote:
"This is what happened this morning in ohovbe....police informant will die. Who hear tell who nor hear na real ooooh I was there confirm. ayelala go kill those people whey the give police information about yahoo boys for ohovbe."
The Video: