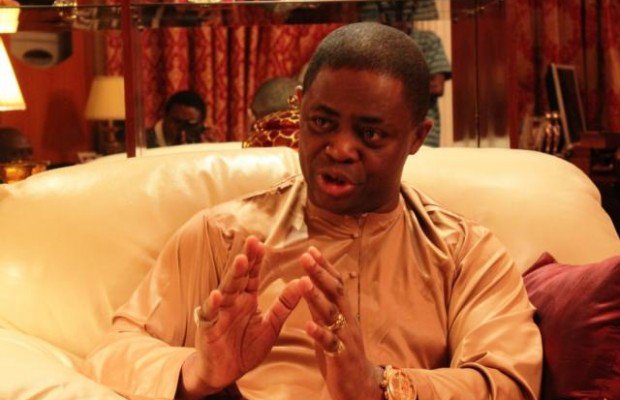 Former minister of aviation, Femi Fani-Kayode, has asked the Nigerian government to apologize to the South East for killing millions of Igbos during the civil war.
Hide quoted text Fani-Kayode said there cannot be peace and reconciliation without restitution and justice.
He recalled that 1 million innocent igbo children were starved to death in the civil war that also killed 2 million men and women.
His words: "If you want peace and reconciliation, if you want to celebrate or remember Biafra at 50 and if you want to honour the memory of those that lost their lives during the struggle for Biafra, the promise of a greater share in the national cake will not cut it.
"Instead, the first thing that you need to do is to get the Nigerian state and authorities to give an unconditional apology for the atrocities committed against the Igbo during before and after the civil war.
"Secondly you must reach out to those that are agitating for Biafra today with love and genuine affection and endeavour to make it worth their while to stay in Nigeria by treating them with love, compassion, respect and sensitivity.
"You do not kill them in the streets, lock up their leaders and attempt to kill their dream of emancipation from subjugation and servitude and at the same time claim that you want and believe in reconciliation. It is either one or the other.
"You either love and honour them or you fight them and reject their attempt to express themselves freely or to exercise their right of self-determination.
"This charade of kill them and pretend to love them all at the same time sickens me. It dishonours the memory of all those who fought for and believed in the ideal of Biafra.
"How can you talk about Biafra and celebrate Biafra at 50 when the leaders of the new Biafra like Nnamdi Kanu of IPOB and others are not there.
"How can you talk about Biafra when a contractor and compromiser from Igboland who has lost every sense of self-worth and dignity is invited to the gathering (Biafra at 50 conferece)".
"If anyone really wants peace in this country and true reconciliation the only way to achieve
it is to set into motion a process of and a programme for restructuring and the devolution of power from the centre.
"They must also accord due respect to every ethnic nationality in this country including the Igbo".