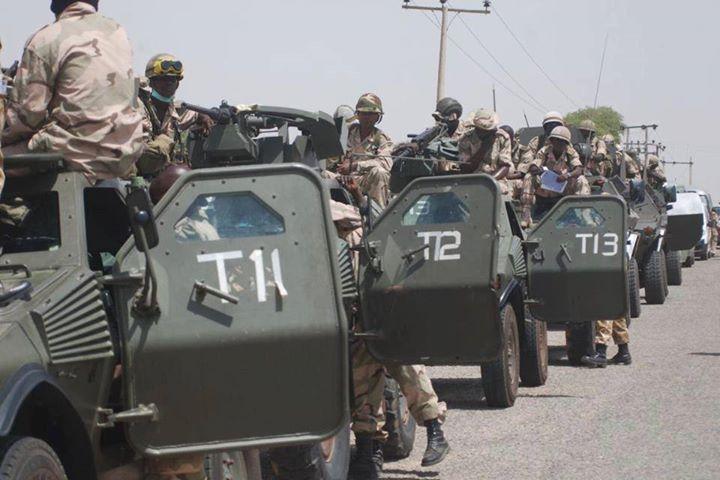 Former Nigerian military chiefs stole as much as $15 billion through fraudulent arms procurement deals.
This is contained in a report tagged; "Weaponising Transparency: Defence
Procurement Reform as a Counterterrorism
Strategy in Nigeria".
It revealed that huge sums equivalent to half of
Nigeria's foreign currency reserves were stolen.
The 19-page report by the Civil Society
Legislative Advocacy Centre (CISLAC) and
Transparency International (TI) UK, unveiled
yesterday in Abuja said defence sector
corruption has weakened Nigerian
counterterrorism capacity and strengthened
Boko Haram terrorists.
It was jointly presented by the Executive
Director of CISLAC, Auwal Musa Rafsanjani and
a Senior Legal Researcher at TI, Eva Marie
Anderson.
"Nigeria's corrupt elites have profited from
conflict; with oil prices at a record low, defence
has provided new and lucrative opportunities for the country's corrupt kleptocrats.
"Defence sector corruption in Nigeria has
enabled the political elite to accumulate and
distribute political patronage. Longstanding
military exceptionalism, meanwhile, has justified weak and compromised oversight of security - related spending and excessive secrecy," the report said.
It said most significant corruption opportunities
are those exploited through inflating
procurement contract values and creating
"phantom" defence contracts.
The TI report said security contracts were used
as a vehicle for money laundering and facilitated via weak or corrupted Nigerian banks, with illicit financial flows hidden in property in the UK, United States, South Africa and Dubai.
The report stressed the case a former National
Security Adviser (NSA) Col Sambo Dasuki rtd,
currently standing trial for allegedly
mismanaging funds meant for the weapons
procurement to prosecute the Boko Haram war,
as an example of how the country's defence
sector leaves room for exploitation.
Reacting, the Defence Headquarters (DHQ)
denied allegations of corruption levelled against
the Nigerian Military.
Defence spokesman, Major General John
Enenche, at a press conference in Abuja
yesterday said the damning accusations in the
TI report were false.
He said the present leadership of the Armed
Forces of Nigeria has done a lot to train, boost
troop's morale and procure vital equipment
through due process, for the Northeast
operations against Boko Haram.