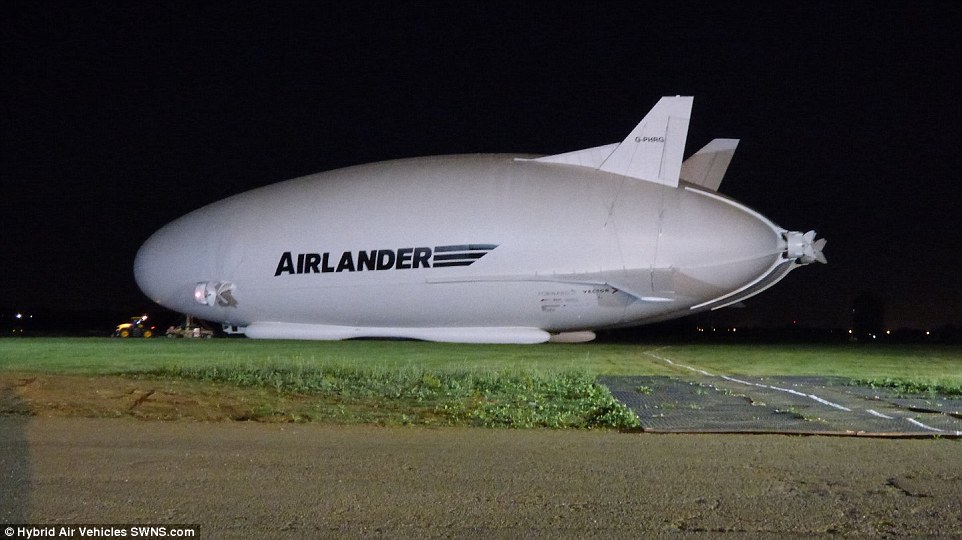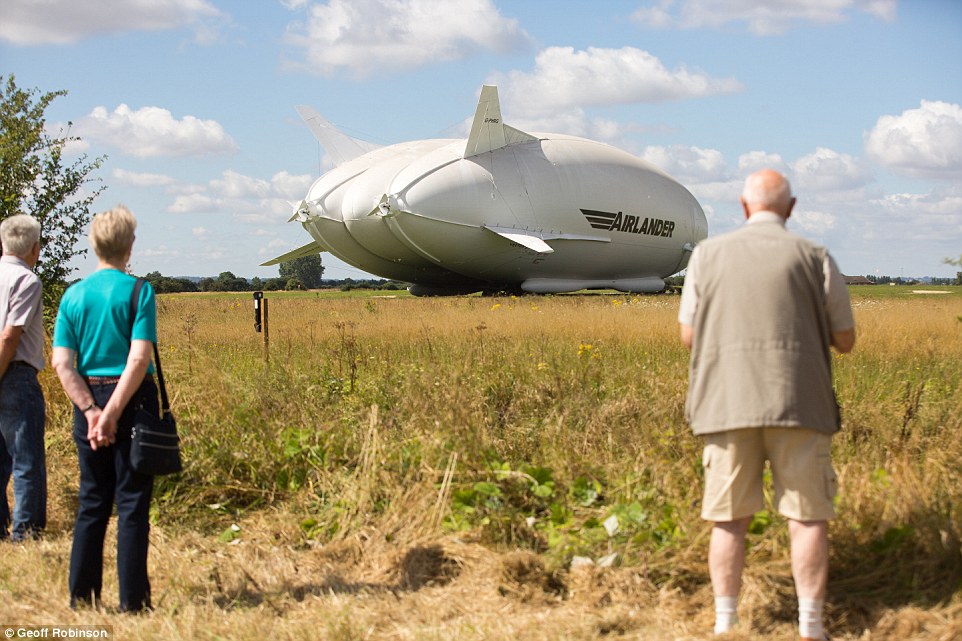 The 302-feet-long craft was originally developed as part of a US Army project which was then abandoned in 2012
A British company has converted the aircraft - a cross between an airship and an aeroplane - for civilian use
It will fly to 4,000 feet at speeds of up to 46 mph in a series of six test flights above Cardington, Bedfordshire
The 'Flying Bum' can carry 48 passengers and is designed to be flown by remote control for up to three weeks
The world's largest aircraft, known fondly as the 'Flying Bum', left its hangar for the first time today.
The Airlander 10, which cost £25million to build over 10 years, is 92 metres long and pumped with a million cubic feet of helium.
The part-plane, part-airship left its hangar in Cardington, Bedfordshire at 4am today to commence a brief series of ground systems tests before its first flight later this month.