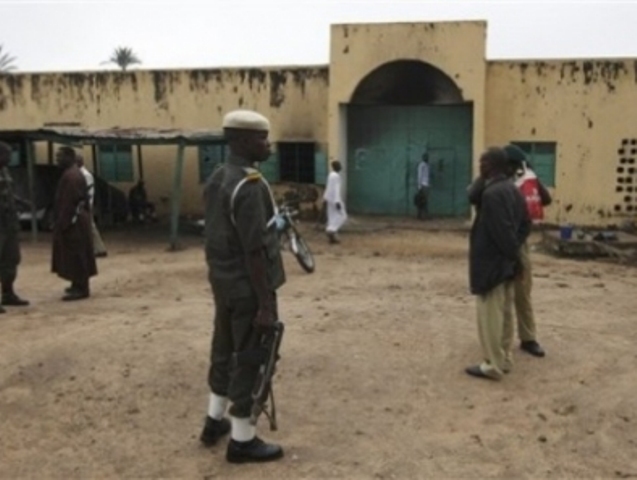 Thirteen inmates escaped in fresh jailbreak recorded at Koton Karfe prison in Kogi in the early hours of Saturday.
The News Agency of Nigeria (NAN) learned that the incident happened at about 7a.m. when the inmates forcefully brought down the wall of the prison.
The all male prison facility which was inaugurated in 2014 has the capacity to accommodate 180 inmates.

However, NAN gathered that it was accommodating 263 inmates as at the time of the jailbreak, Saturday.
It was also gathered that one of the escaped inmates was re-arrested almost immediately by security agents.
This is the third jailbreak recorded in Koton Karfe as the old prison facility witnessed similar jailbreaks in 2010 and 2013.
In previous jailbreaks 132 inmates escaped from the prison and majority were awaiting trials.

It was gathered that Comptroller-General of the Nigeria Prison Service immediately sent a representative to Koton Karfe to assess the situation.
The State's Controller of Prison, Mr Musa Maza, who would have shed more light on the incident, did not pick several calls made to his mobile telephone line.
NAN