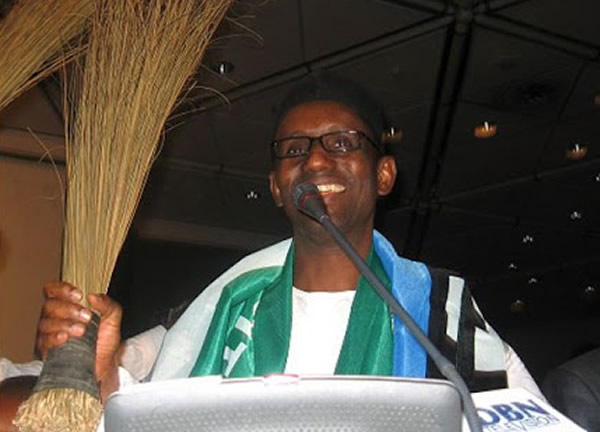 The All Progressives Congress has said former Chairman of the Economic and Financial Crimes Commission, Nuhu Ribadu, made a mistake when he left the party.
National Chairman of the party, Chief John Odigie-Oyegun, said this in a text message he sent in response to a question by Sunday PUNCH.
He explained that the former EFCC boss made a "bad" mistake which human beings made now and then.
The APC chairman, however, said Ribadu was welcome back into the party.
Odigie-Oyegun said, "He made a bad mistake which some of us do now and then. He is most welcome back home."
Speaking in a similar vein via the telephone, the party's Deputy National Chairman (South), Mr. Segun Oni, said Ribadu's return should serve as impetus for other genuine progressives to return to the APC.
According to him, the former EFCC boss had no reason to leave in the first place. He noted that by his antecedents, Ribadu is a progressive.
Oni who was a former governor of Ekiti State, said, "He shouldn't have left in the first place, there was no reason for that. He is most definitely welcome back home.
"I will like to use this opportunity to call on all progressives to follow his example by returning back home where they truly belong.
"As a progressives' party, our doors remain open to receive all progressives especially those who are still on the other side to return home for us to rebuild our nation."