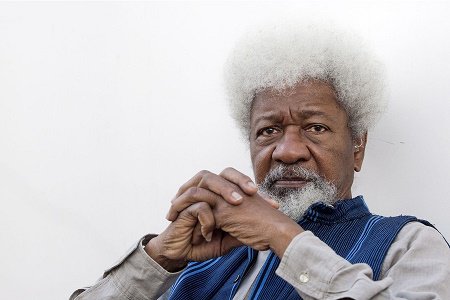 Prof. Wole Soyinka has finally spoken out over the continued marginalization of the Igbos as he gives his backing to Biafrans.
Nigeria's first Nobel Laureate, Professor Wole Soyinka has given his support to Biafran agitators seeking for independence from Nigeria.
The renowned poet revealed the reasons why he is backing Biafrans as he said the Igbo people have been so wronged that they have no choice than to consider opting out of Nigeria.
According to a report by DailySun, Prof. Soyinka spoke on Al Jazeera, yesterday where he shed light on his support for Biafra agitators.
"I am very much pro- Biafra because I recognise that the Igbo have been wronged desperately.
"They have been brutalised in a way that justifies their feeling that they were not part of the nation.
"Let me also say this, Biafrans are not entirely innocent in this affair. They were not, but the unleashing of such venom, such devastation on them as a people, was sufficient to justify their decision not to be part of the nation.
"I was pro-Biafran in the sense that I felt that they needed justice."
Soyinka denied he was a troublemaker, especially in the Biafran crisis, but added, "I grew up in certain circumstances being very conscious politically, in this very Abeokuta; my mother was involved in the politics, my aunt, Mrs. Funmilayo Ransome Kuti was a leader...
"I grew up among political arguments on issues that concern humanity and I find that basically gravitated towards recognising the basic worth of human beings.
"Something I disagree when they call me a patriot because I don't agitate on some certain entity called a nation; I agitate on humanity."
He criticised the removal of History and teaching of the Biafran crisis in schools.
"Officials do not want to confront their own history, especially the history in the making of which they feel uncomfortable but, if you do not confront your past, you are going to mess up your future."