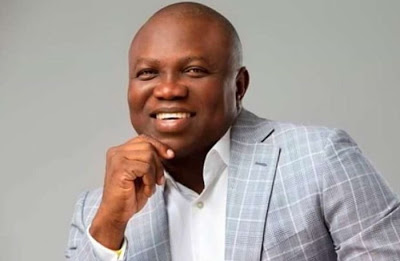 Dr. Mike Sangodapo, the Director of the National Population Commission, NPC, has praised Governor Akinwunmi Ambode of Lagos State for banning street trading in the state.
The NPC boss while speaking yesterday at a press conference said street hawking caused early marriage and contributed to poverty in the country. He said;

"Teenage girls during puberty are usually forced into early marriage by their parents. This is too harmful for their health and the country's economy.
"Girls who have not attained maturity are betrothed to men who have nothing substantial doing and they give birth to children with no resources to cater to them. They produce dependencies on a few citizens, whom they will look up to for survival. It is very harmful to the economy because it will not grow as a result of the increasing poverty."