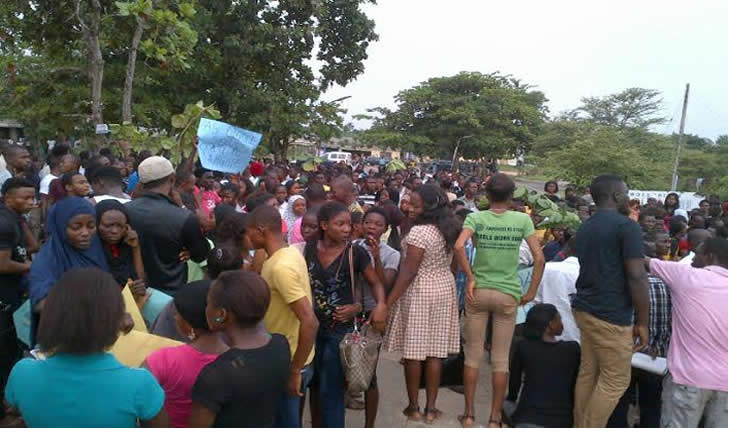 Oyo State Government has reopened some of the public schools it shut down due to a recent mass protest that turned violent.
Students of public schools had on June 6, embarked on a mass protest in a bid to register their displeasure over the State Governor, Abiola Ajimobi's proposed public private partnership policy on education in Ibadan, the state capital.
Following the mass protest by the aggrieved students, the state government shut down public schools in the state, citing violent conduct of the student as its reason.
However, the government has announced the reopening of schools in a statement signed by the State Commissioner for Information, Toye Arulogun, on Saturday.
Noting that public schools where to resume on July 11, the commissioner however, revealed that students of 17 schools who protested against the governor's policy will remain at home.
According to Arulogun, the protesting students indulged in violence and destroyed "government property and those of individuals and corporate bodies by students and teachers of some schools in Oyo State.
"This violent activity threatened the peace and security of the state and endangered the lives of the students who participated in this breach of peace and affront on constituted authority.
"Consequently, the Oyo State Government was constrained to shut down public schools throughout the State to safeguard the lives of the students and protect the lives and property of the citizenry; a decision that was taken in the line of its primary duty of ensuring peace and safety in the state.
"Following several representations by the Parents Teachers Association, Community Leaders, Religious leaders, Traditional Rulers, Prominent and well meaning Nigerians at home and abroad, the Oyo State Government has decided to reopen public schools in the State with effect from Monday 11th July 2016."
The commissioner maintained that the 17 schools that participated in the protest will remain closed, until their principals and management submit an undertaking to the government, saying that their students will not engage in violent acts again.
"Considering the need for strong character moulding and to emphasize the importance of good conduct and acceptable behaviour for the leaders of tomorrow, the students must tender a written apology to the government through the school management.
"The Government of Oyo State wishes to reiterate its commitment to ensuring the security and safety of lives and property within the state," Arulogun said.