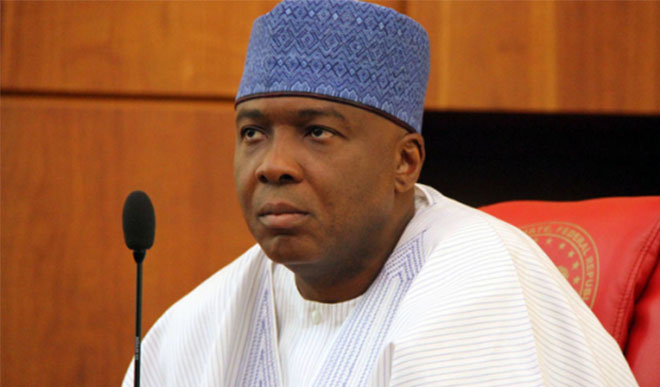 Shareholders of Heritage Bank Plc have debunked claims by an online medium that the bank was co-owned by the former chairman of Skye Bank, Dr. Tunde Ayeni and the Senate President, Bukola Saraki.
The shareholders who spoke to journalists in Abuja yesterday described the bank as one of the healthiest and fastest growing in the country and frowned at the attempt to use a section of the media to deliberately de-market it.
"We are thoroughly miffed by the attempt by certain persons or groups who do not mean well for the economy of our great country and indeed the economic agenda of our dear president, to negatively target Heritage Bank, a bank that the Central Bank of Nigeria and several local and internal rating agencies have ranked among the healthiest banks in Nigeria, as a struggling bank" a leading shareholder, Alhaji Musa Ibrahim Misau, said at a media briefing.
"This is most mischievous and totally out of order. It is a glaring case of de-marketing and we have since drawn the attention of the CBN to this very dangerous trend," he said.
According to him, the shareholders are particularly saddened by the deliberate falsehood being spread that Heritage Bank is "co-owned" by Dr Tunde Ayeni and Dr Bukola Saraki.
"It is a lie that can only emanate from persons who do not wish the economy of Nigeria well. For your information, Tunde Ayeni has less than one per cent share in Heritage Bank and Bukola Saraki has no share or any form of ownership stakes in Heritage Bank," he said.
"It is not a secret that the owners and key shareholders of Heritage Bank bought off the defunct Societe Generale Bank (SGBN) which was owned by the Saraki family. The family, including Dr. Bukola Saraki, does not have a dime in Heritage Bank," he added.