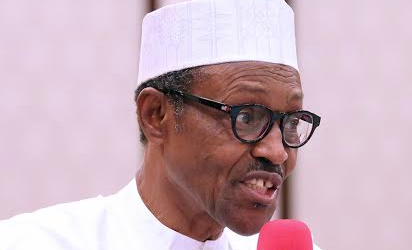 Irked by the colossal waste of money amidst the difficult economic situation in the country, the Federal governments yesterday, blasted Ministries, Department and Agencies (MDAs) over N241.95 billion incurred on foreign and local trips, welfare, others.
A breakdown of the N241.95 billion showed that MDAs expended the money on top 5 items in 2014 which were Travels (Local and international) cost government N69.42 bn, Welfare 49.71 bn, Office Stationary and Computer Consumables N44.43 bn, Maintenance (All Fixed Assets) N43.20 bn, training (Local and international) N35.19 bn respectively.
Speaking at the ''Lunch Time Reforms Seminar Series'' on "Efficiency in Conduct of Government Business'' in Abuja yesterday, Head, Efficiency unit, Federal Ministry of Finance, Patricia Oniha, said, for growth and development [Job creation, diversification of the economy, improved quality of life etc], more of the country's revenue should be deployed to capital projects stressing that to achieve this objective, Recurrent Expenditure has to be moderated.
Oniha said, "Governments now operate under conditions of revenue scarcity and massive deficits, Thus a fundamental change in the way governments conduct their affairs has become imperative''.
She explained that the Efficiency Unit was established against the urgent need to achieve a better cost structure for the government and derive maximum value for money spent as government needs to use its resources more judiciously in ''Lean and Fat'' times and government needs to invest more in Capital projects rather than recurrent expenditure.
She further stated, "The mandate of the E-Unit is on overhead Expenditure to generate savings for government from the procurement process using the government's large buying power and Reduce costs through administrative tools and other measures.
Oniha said, ''Over the years and across the world, countries have had to deal with the issue of limited financial resources relative to their needs, the challenge therefore, has always been how to distribute the limited finances between capital and recurrent expenditure where options have typically been to, operate a deficit budget by borrowing to fund the gap, selling of some government assets and operate a balanced budget by matching expenditure to the available finances''.
She stated that the new thinking of government is to to ensure the most efficient use of resources and that all opportunities to make savings avoid waste and increase productivity are vigorously been pursued.
In his opening remarks, the Director-General, Bureau of Public Service Reforms (BPSR), Dr. Joe Abah said that in an efforts to reduce the costs of running government business, the Federal government has taken the bold step to ban first class travels by civil servants.
According to him, "We are also looking for ways of bringing training back here to Nigeria rather than having a group of people traveling abroad and spend foreign currency, we are looking at maximizing the use of office accommodation, the Public Procurement Act itself has recently been amended to encourage the purchase of made in Nigerian goods '' among others.
On what the BPSR stands for, Dr. Abah noted, ''We are out to improving systems and processes, improving the ways that things are done, explaining government policies which is what this event is all about, bringing the person in charge of the policy to explain to the public what they are doing and how they are doing it''.
''We are presently working with the Head of Service of the Federation to improve the Performance Service of Civil Servants, we are working on rationalization of agencies and parastatals, we are working and making sure the merged Ministries work, and we are helping to reform all the MDAs''.