Below is a video of Maryam Sanda breaking down in tears after a Federal High Court in Abuja today January 27th, sentenced her to death by hanging for stabbing her husband, Bilyaminu Bello, to death during an argument in their home in Abuja in November 2017.
A judicial drama that lasted almost three years reached a milestone Monday when Justice Yusuf Halilu of the Federal Capital Territory (FCT) High Court found Maryam Sanda guilty of killing her husband, Bilyaminu Bello.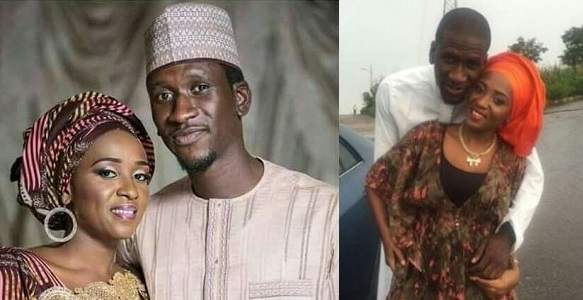 Ms Sanda stabbed her husband with a kitchen knife with clear intent to kill, Mr Halilu said in the judgment on a two-count homicide charge brought by the Nigerian police against Ms Sanda in November 2017.
The prosecution asked for the death penalty. The judge obliged by sentencing the convict to death by hanging.
Watch the video below;