Umar Audu, has been arrested by men of the Niger state police command for allegedly killing one Abubakar Mohammadu of the Fulani Camp, Wawa village in New-Bussa, Borgu Local Government Area of the state, for making advances at his wife, Hassan Audu.
According to police sources, trouble started when Audu's wife, Hassan, complained to him that Mohammed who is a neighbor and resides in their compound, was asking her to have sex with him despite the fact that he knows she is married. Audu confronted Mohammed and warned him several times to leave his wife alone.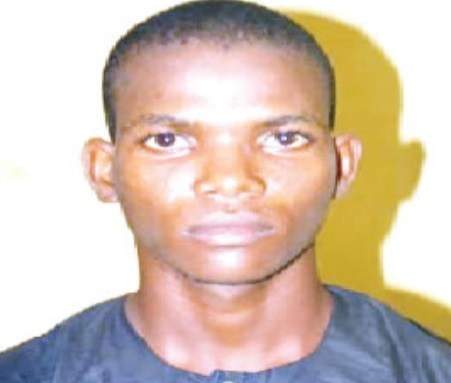 Things came to a halt recently when the 21-year-old Audu attacked Mohammed with a matchete, inflicting deep cuts on his head which led to his death.
Audu was not remorseful and said he was fulfilled ending his neighbor's life ;
"I don't regret killing him because Mohammadu decided to die like a chicken. In his next life, he will not make advances to married women. I am ready to bear the consequences. Let the law take its course. I am fulfilled that Mohammadu will never see my wife again, Allah will judge him."