A 36-year-old Nigerian father of one Chinedu Valentine Okobi, has died after the U.S Police used taser on him following a violent struggle with them.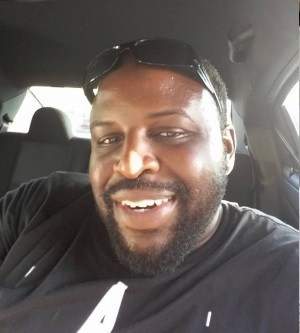 The confrontation occurred on the 1300 block of El Camino Real in Millbrae about 1 p.m. Wednesday. The San Mateo County Sheriff's Office said Okobi was running in and out of traffic and "immediately assaulted" a deputy who tried to make contact with him.

Four other deputies helped take Okobi into custody. One of them fired a Taser, said San Mateo County District Attorney Steve Wagstaffe, whose office is investigating the death with the coroner.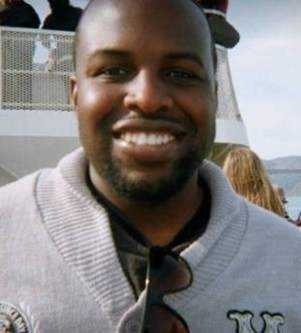 Okobi was taken to a hospital, where he was pronounced dead. The deputy Okobi allegedly attacked, was also treated at a hospital for unspecified injuries.

The deceased was not armed, but he stood 6-foot-3 and weighed 330 pounds, Wagstaffe said. All of the deputies who were involved in the confrontation have been placed on paid leave.

The investigation, which will include Okobi's official cause of death, is expected to take no more than 10 weeks. However, in a post on Facebook, his elder sister, Ebele Okobi, said he was struggling with mental issues.

The sister of the deceased Penned down an emotional post, with a picture of Chinedu and his child, saying;

He was born the day before Valentine's day, so close to the brother before him that people used to think they were twins. He had irresistibly chubby cheeks when he was a baby, which was unfortunate because he clearly found the resulting cheek pinching entirely beneath his dignity.

He was the last of we five, and my memories of him as a child all involve constant motion and extreme truth telling-from him barreling everywhere on extremely bowed legs, to that time, at three years old, when he solemnly informed our Sunday school teacher that he should chew some gum because he had bad breath (he was not wrong, and feedback is a gift).

When he graduated from Morehouse College, we were all so proud-he was smart, funny, hard-working, and incredibly kind, with an earnest streak that I found hilarious. He called me Little Big Sis, because he was 6 foot 3 and I am 5 foot 4 but still (always!) the bossy older sister.

He met a great girl, and they had a beautiful daughter, and I remember saying that I couldn't believe that the kid whose diapers I had changed was now changing diapers of his own.

While he was studying for the GMAT, the voices started. We struggled for years to get him the right diagnosis and medications, and we were so proud of him for creating a good and kind life despite his struggles with mental health.

Last Wednesday, he was killed by police, in Millbrae, California. He was unarmed. He had committed no crime. So today, I helped my mother decide how to bury her son.

His name is now one of too many names.
Chinedu Valentine Okobi. He was a person. He was my little brother, he was a father, he was loved. Now he is gone, and our hearts are broken.

Black Lives Matter