A certain Mr. Sunday Effiong allegedly burnt his 13-year-old niece with an iron in Yenagoa, Bayelsa State, over their neighbor's missing money.

According to a Facebook user, identified as Ebipre, after so much fuse, the neighbor eventually found his money where he kept it. Read full story below: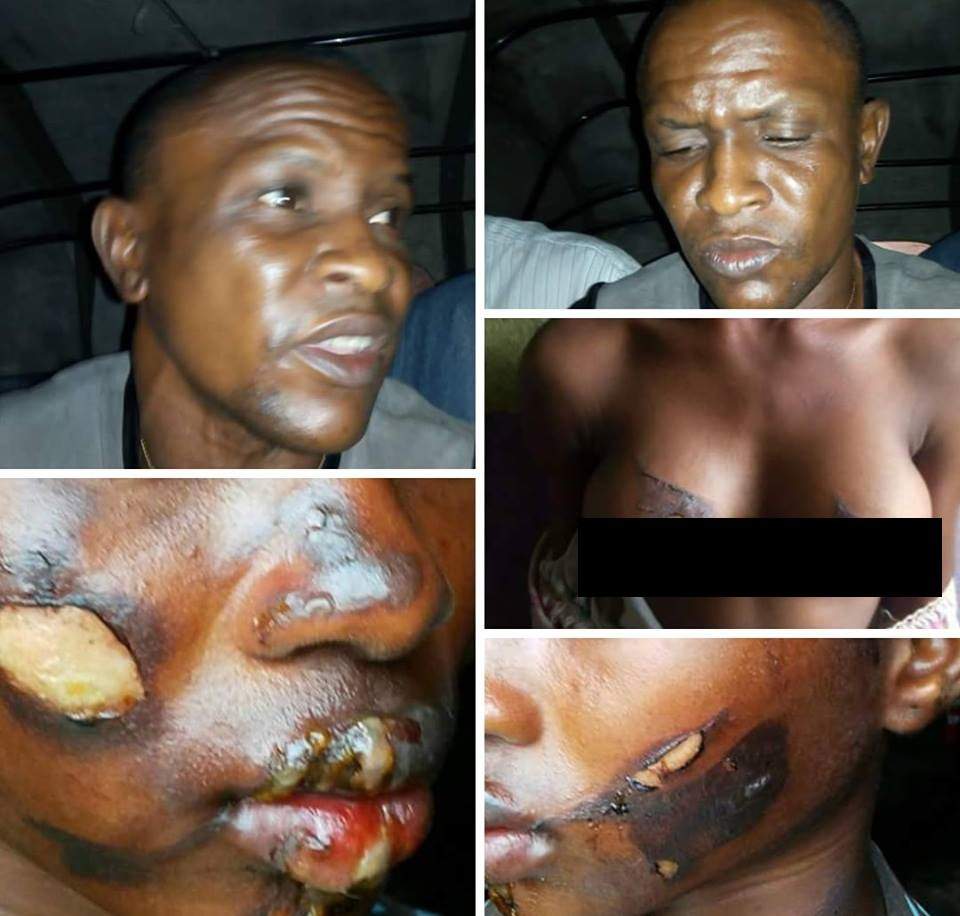 A CASE OF CHILD ABUSE

The gory picture above is that of a little girl of thirteen years old from Akwa Ibom state that lives with her uncle, one Mr Effiong Sunday at Brass street Etegwe Yenagoa Bayelsa State.

On Tuesday 5th September 2018 the little girl was accused of stealing three thousand naira from her next door neighbor. After questioning and interrogation from her Uncle (Mr Sunday Effiong) the little girl said she didn't steal any money.

The uncle insisted that she must tell him the truth and he started beating her up mercilessly. Later he removed her cloths and started burning her with a hot pressing Iron that she must tell him the whereabout of the money. According to the little girl, he continued to burn her face and breast with the hot pressing Iron and she accepted she stole the money under duress.

The painful side of the story is that the neighbor eventually found his money where he kept it.

Despite the injuries he inflicted on the little girl, her uncle didn't bother to take her to the hospital for treatment.

The following morning being Friday 7 September, neighbors started frowning and spreading the story after seeing the injuries on the girl.

The information got to Mr Numoipre Benson Ayah, Tony Owei Angagha and my humble self and we decided to see what we could do to help the little girl.

We contacted DO FOUNDATION, an NGO that is into CHILD ABUSE and other related matters chaired by Barrister Dise Ogbesi Sheila and her second Excel Bright.

The little girl was taken to the Ekeki police station. Mr Sunday Effiong and his wife were invited for interrogation by the Gender Desk Office.

The little girl is now receiving treatment in the hospital Courtesy of DO FOUNDATION.

While we await justice we say a big thank you to barrister Dise ogbesi Sheila and Excel bright of DO FOUNDATION for their swift intervention, we also say a big thank you to the police, doctors and others that are concerned in the little girl's plight.

Ebipre Omubo
Tony Owei Angaha
Numoipre Benson Ayah

#saynotochildabuse#