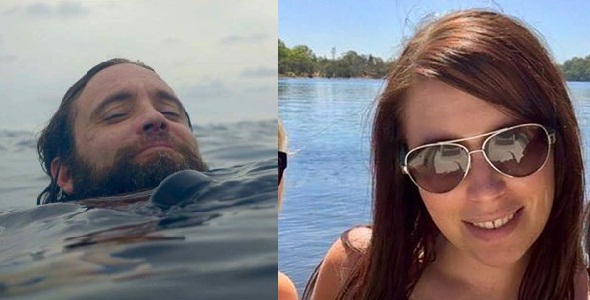 These are the first pictures of a British tourist who died along with her Australian boyfriend when they plunged off a 90ft beach wall while taking a selfie.

Identified as Louise Benson, 37, and her Australian boyfriend, Michael Kearns, 33, lived in Perth, Australia, and were on a five-month trip when they died on Tuesday morning.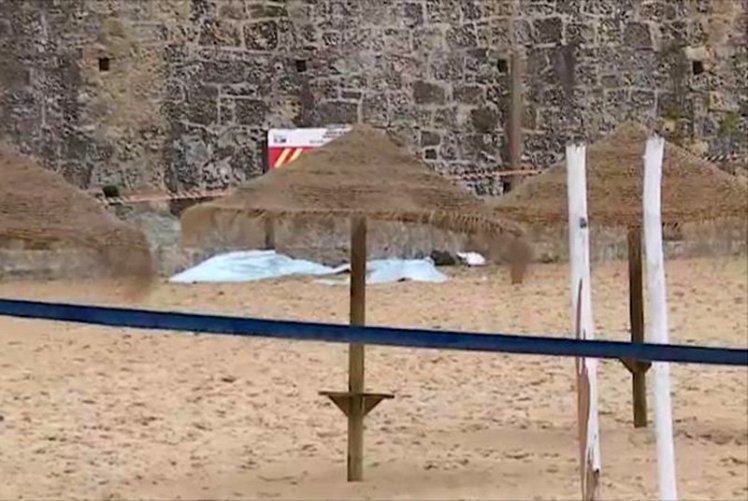 Their bodies were discovered at the base of the wall by a beach cleaner the following morning (Picture: Correio Da Manha)
Their bodies were found at Pescadores Beach in Ericeira, Portugal, by fishermen.

Rui Pereira da Terra, head of the local rescue force, said:

'Everything seems to indicate that the fall happened when they were probably trying to take a selfie. 'It seems they dropped their mobile phone and fell down while leaning over to retrieve it.

'Since we found a mobile phone on the wall, everything suggests the victims might have been taking a selfie, when they allowed the phone to fall, leaned to grab it and fell.'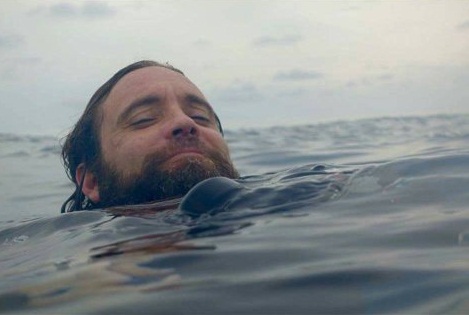 Ericeria is a fishing and surfing town on Portugal's western Atlantic Ocean coast, 50km north-west of capital Lisbon.