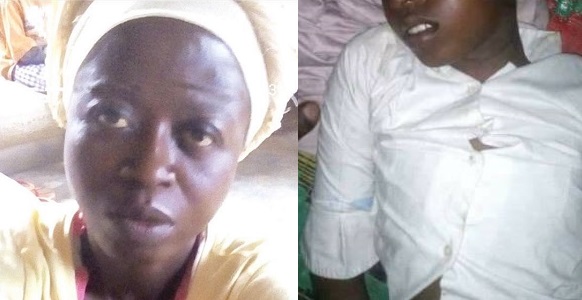 Ogun State police have arrested a certain Oluwabunmi Metofik, (Pictured belo), for allegedly beating her 7-year-old stepson, Femi, to death, all because he ate her food without seeking permission from her first.

According to Punch, Oluwabunmi is married to Femi's dad who is a pastor in Oyo state.

On the day of the incident, Oluwabunmi beat Femi and inflicted serious injuries on him that forced the lad to slip into a coma. He was rushed to a private hospital in their area and he was rejected.

She was asked to take him to the Olabisi Onabanjo University Teaching Hospital, where he was confirmed dead.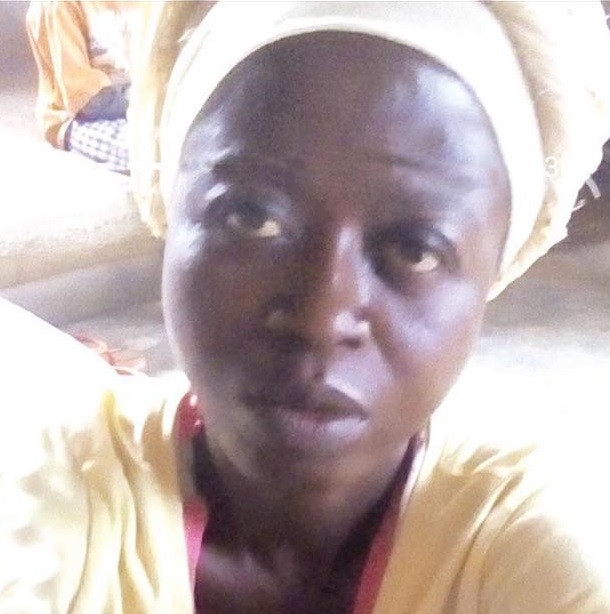 A member of the community who saw the injuries she inflicted on the unconcious boy suspected foul play and alerted the vigilante group in the neighbourhood. The group went in search of the woman and they found her, arrested her and handed her over to the police. After much interrogation, she confessed to inflicting the injuries on Femi that led to his death.

"She said she bought food and kept it at home while she went to fetch water. According to her, by the time she returned, the boy had eaten part of the food. She said she beat him up the way she would do to her children. She admitted that he sustained the injuries on his head while he was beating him. Her neighbours testified that she usually beat the boy. Her eldest child also said she used a stick and knife to torture Femi. We took her and her husband to the palace and later handed them over to the police. The husband is a pastor in Ibadan. He said his wife told him on the telephone on Monday that Femi was sick and had been admitted to OOUTH. He said by the time he got to the hospital, the boy had died and they decided to bury him at Ayepe Cemetery. We asked for the receipt the cemetery gave them for the burial, they said they did not collect it. The man said he and the boy's mother had separated. He told the police that the boy died naturally and that the suspect should be released because she is pregnant." Toyin Oladoyin, an elder in the community said

Confirming the incident, the spokesperson of the Ogun State police command, ASP Abimbola Oyeyemi, said

"The case was reported to the police. The father of the deceased boy said his wife was not responsible for his death and that she should be released. He admitted that his wife beat him for an offence. He said the child was sick and that the death was a coincidence. He said the beating did not lead to the death. The mother of the deceased boy is in Oyo State. We are waiting for her arrival. If the mother says the woman killed the boy, it is another thing entirely."