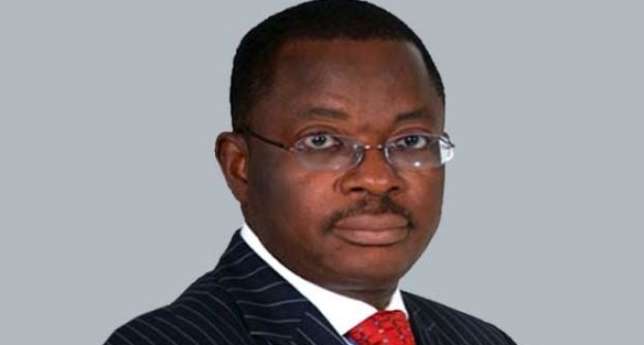 Nigeria's apex court has ruled that a former managing director of the defunct Intercontinental Bank Plc. Dr Erastus Akingbola must return to a lower court to face trial in N5 billion fraud charges.

Access Bank Plc acquired 75% stake in Intercontinental Bank Plc in March 2012.

The Supreme Court gave the order on Friday, May 18, 2018, after it dismissed Akingbola's appeal challenging the decision of the Court of Appeal for lacking merit.

Justice Tanko Muhammad led five-man panel of the Supreme Court, while delivering judgement on the appeal unanimously affirmed February 20, 2015, judgement of the Court of Appeal in Lagos which had overturned the Federal High Court's decision striking out the charges.

The court accordingly ordered that the case is remitted to the Federal High Court and handled by another judge in the Lagos Division.

Justice Sidi Bage, who read the lead judgement of the apex court also ordered that the case is given an accelerated hearing.Court judgement in 2012

Justice Charles Archibong (now retired) had in a judgement delivered on April 2, 2012, struck out the 26 counts contained in a charge numbered FHC/L/443C/2013 filed by the Economic and Financial Crimes Commission against Akingbola.

Justice Archibong in striking out the suit held that the prosecution was not diligent in the handling of the case.

He had described the EFCC prosecution team as a drain in the public purse and directed the Attorney-General of the Federation to disband the team.

The decision in the case later earned him a compulsory retirement from the bench by the National Judicial Council.Who is Erastus Akingbola?

Erastus Akingbola was the Chief Executive officer and Vice Chairman of Intercontinental bank limited. He was charged and removed as Bank CEO for fraud-related offences by the former CBN governor, Sanusi Lamido Sanusi in 2009.

Akingbola was later declared wanted in connection with the fraudulent abuse of credit process, insider trading, capital market manipulation and money laundering running into billions of Naira by the Economic and Financial Crime Commission, EFCC, in 2009 alongside the former defunct Oceanic Bank boss, Cecilia Ibru

He has been challenging the Central Bank of Nigeria and the EFCC's action Akingbola had gone to the Federal High Court in Lagos to challenge every action on his fraud trial and purported removal, the legality of the audit carried out from which the apex bank made its decisions and why he should be labelled at all as incompetent by the CBN.