Some graphic photos have emerged online showing the shocking moment a teenager cut open the face of a young boy during a misunderstanding in Bayelsa state.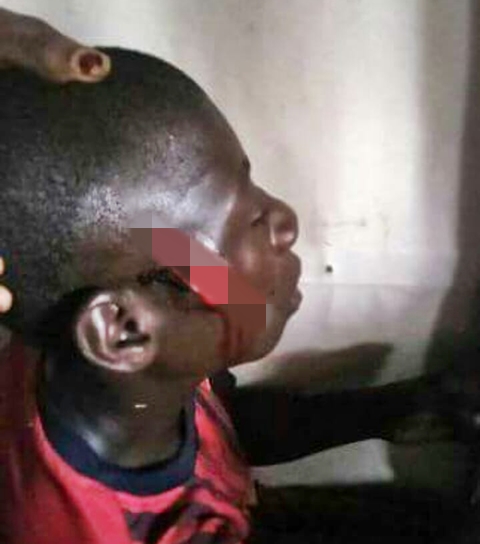 A 15-year-old girl has reportedly stabbed a 14-year-old boy in the face at Anyama-Ijaw community in Southern-Ijaw Local Government Area of Bayelsa State.
An online user, who made the revelation and posted the pictures, said the girl stabbed the boy during a misunderstanding between them.
The matter had since been reported to the police.
See more photos below;