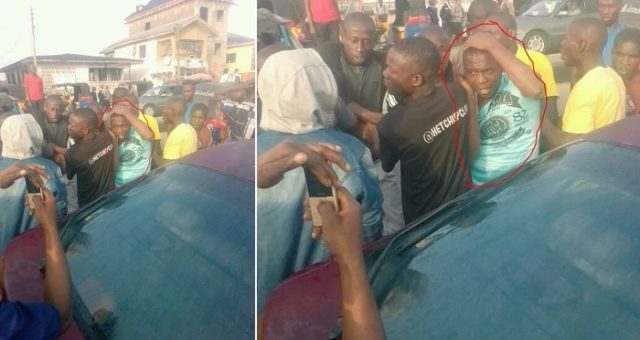 Another sad news reaching us this hour is that of another man who allegedly beat his wife to death at Amarata Epie, Yenagoa, Bayelsa state this morning.

According to reports, the woman until her untimely death was heavily pregnant, so it's not just one life that was lost but two - one of the aides to the state Governor, Abel Ifiemi took to Facebook to break the news.

In his post, he said the yet to be identified man might faced the music of angry mobs - jungle justice - his post reads,

WHY MUST YOU BEAT YOUR WIFE?

A Man just killed his pregnant wife in Anmabra in the process of beating her!
I smeall a Jungle Justice if care is not taken!