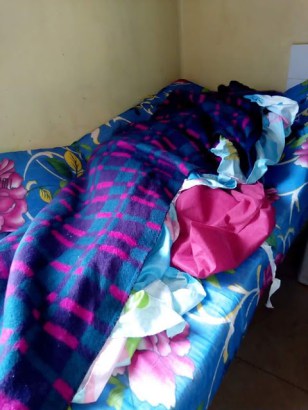 A man in Bungoma, Kenya has stabbed his girlfriend to death for allegedly having an affair with a sugar daddy. He also made an attempt to kill himself afterwards.

Simon Wamalwa, a first year student at Sang'alo Institute of Science and Technology, stabbed his girlfriend, Mildred Wanyonyi while they had a quarrel.

According to witnesses, the two were living together in the same room in a hostel outside the campus since joining the institution early this year.

Sylvia Udoto, a student, said that Wamalwa had accused Mildred of having a 'sponsor' who was pampering her with gifts. Ms Udoto said the two then engaged in a quarrel leading to a physical confrontation that led to the death of the female student.

"Wamalwa had claimed that his girlfriend had acquired a sugar daddy who was pampering her with gifts. The girlfriend denied and a quarrel ensued and he stabbed her several times," she said.

Wanyonyi is later reported to have made an attempt on his own life by turning the knife on himself, but he was rescued by the residents around the area.

Another student, Sylvester Odhiambo, said they heard a commotion in one of the rooms followed by screams and rushed to the scene.

Odhiambo said on arriving at the scene, they found that Wanyonyi had stabbed his girlfriend and was lying in a pool of blood.

He said they noticed that she heard several stab wounds on her body and was lying lifeless in the room while Wanyonyi was writhing in pain.

"We heard noises coming from one of the rental houses that hosts students and when we got there we saw that the girls had been stabbed severally and was lying unconscious," he said.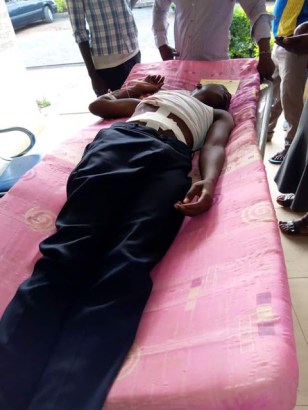 Wamalwa is currently receiving treatment at the Bungoma County Referral Hospital while the body has been taken to the hospital's mortuary.

Confirming the incident, Bungoma South OCPD, David Kirui, said investigations were ongoing and the suspect will be arraigned in court soon.

"We received a report on the incident in Sang'alo and police were called in and found the suspect lying on the floor in a pool of blood while Mildred was on the bed. They were both rushed to Bungoma County Referal Hospital where Mildred was pronounced dead on arrival," he said.