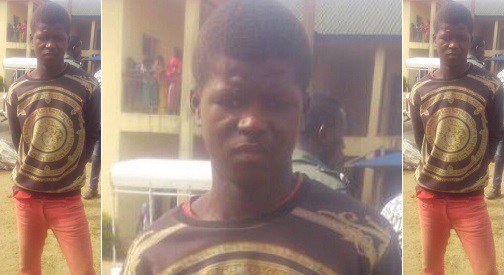 29-year-old Kehinde Ariyo, who allegedly raped an 85-year-old woman in Ilesa, Osun State was paraded yesterday at the State's Police headquarters.
According to the State's Commissioner of Police, Mr Fimihan Adeoye, the old woman ustained serious injury when she was being raped by the suspect, before she passed out. He further disclosed that the woman was later resuscitated at a hospital and responding to treatment.
The suspect who said the woman offered her a place to sleep in her house till morning, after he pleaded with her that he needs a place to sleep in since he was coming from a night party, said;
"In the night, I went to the room where the woman slept and told her that I needed to tell her something. I told her to open her door and she did. I cannot remember other things. I just know that it was not more than two rounds and I know it was the work of Satan."