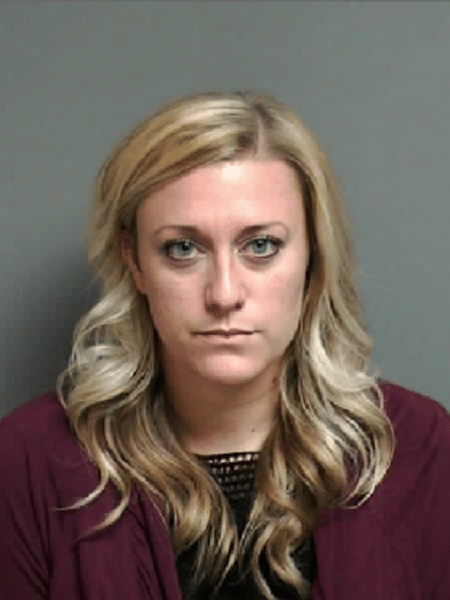 A Michigan school teacher is accused of stealing money from the high school she worked at, and spending it at local casino.
A Michigan high school teacher has been accused of stealing more than $30,000 from the school for which she worked and reportedly used the embezzled money at a Detroit casino. Authorities accused her of stealing $12,500 of the hefty sum from a camping trip funded by students and parents.
Macomb County Prosecutor Eric Smith said Lydia Christine Johnson, 29, was arraigned Thursday and charged with "embezzling from a non-profit organization" after she allegedly nabbed $19,000 from the Dakota High School's homecoming account, according to The Detroit News.
Johnson taught math and Spanish at Dakota High School in Macomb Township, according to Smith. The prosecutor said she worked as the school's student activity coordinator from July 1, 2016, until the school removed her. Johnson monitored the funds for student events, including the Homecoming dance and the trip of Camp Tamarack.
"This teacher held a position of trust within the high school," Smith said in a statement. "She repaid that trust by feeding student funds into a slot machine."
Ticket sales for the dance grossed almost 30,000, but Johnson only deposited 11,000 into the school's bank account, Smith said. Authorities searched her classroom and uncovered multiple cash deposit envelopes that were emptied.
"A search of Johnson's classroom revealed several homecoming cash deposit envelopes that were torn open but empty," the investigator's office said in a statement. "Johnson's bank records also show 2016 cash deposits far in excess of her salary."
Investigators attained documents from the MCM Grand Detroit casino that indicated Johnson spent over $90,000 on penny slots in 2016. Johnson's home had casino receipts and empty Homecoming Dance envelopes, Smith said.
School officials fully cooperated with the investigation, Ron Roberts, the Chippewa Valley School Superintendent said, according to Detroit News.
"We will do whatever it takes to ensure that our board policies are followed and that our employees are acting in the best interest of our school community," Roberts said.
Chippewa Valley Schools said Johnson on May 3 was placed on administrative leave "when district administrators discovered some accounting discrepancies in the school's activities fund."
"Pursuant to District Policies regarding administrative leaves, the teacher was prohibited from being on any school premises, attending any school events, and having contact with any students or staff members without prior permission from Central Administration," a statement from the school district said.
"Administrators also contacted the Macomb County Sheriff's Department to ask for their assistance. The Sheriff's Department has been in the process of conducting a thorough investigation into the matter," the statement added. "The District has cooperated with the Sheriff's Department during its investigation, and has turned over all relevant evidence. The District will continue to cooperate with the Sheriff's Department and Macomb County Prosecutor's Office."
A Shelby Township court judge placed her bond at $10,000 and scheduled a court date for Oct. 5. Johnson faces a 10-year prison sentence if convicted.