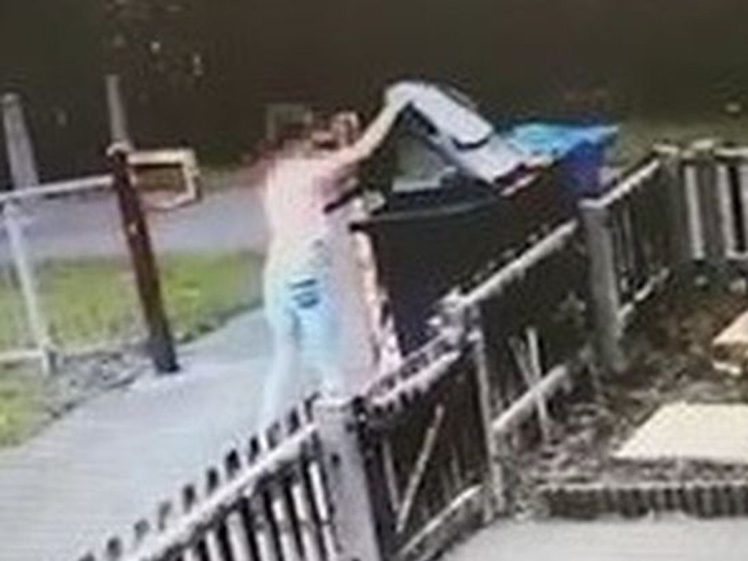 A girl who is as young as just 12 years old, has turned herself in to police after she was allegedly caught dumping a cat in a wheelie bin.

According to Metro UK, the 12-year-old went to a police station in Hull after a large online response to a footage that emerged.

Officers said they are now investigating the abuse under the Animal Welfare Act and will 'establish the best course of action'.

A Humberside Police spokesperson said: 'A 12 year-old girl has come into a police station with her mother to say that she is the girl in the video footage.

'We will be conducting an investigation of the incident as causing unnecessary suffering to an animal under Section 4.1 and Section 4.2 of the Animal Welfare Act 2006.

'We will be speaking to the 12 year-old girl about the incident and establish the best course of action.'

Jean Atkinson, 68, said she couldn't believe what she saw on a security camera she has fitted on her house in Bransholme, Hull.

She said that she'd had the camera installed after experiencing trouble with youngsters in the past.

When she noticed her bin lid was open, she checked back on her CCTV footage and that's when she saw what had happened.

She said: 'I found my bin open so I checked and saw a girl put a black cat in the bin. She came up, she had a black cat in her hand, she lifted the bin lid and put the cat in it.'

The footage was captured on August 17 and shows the girl apparently putting some rubbish on top of the bin in what could be an attempt to prevent the animal from getting out.

Ms Atkinson says her CCTV footage showed the girl returning several times to check the cat was still inside the bin before she 'disappeared'.

Ms Atkinson only discovered what had happened the next day. But, fortunately, the cat was nowhere to be seen.

Ms Atkinson says she did not see anyone else on the CCTV, so can only presume it managed to somehow escape.

'It must have got out because on the video, the lid is open and the rubbish is on the floor,' she said. 'I don't know what happened to it. Hopefully it is okay.'

'I never expected that,' Jean added. 'It's appalling. I've been trying to find out who she is. I am disgusted. What is she going to grow up to be?

'I'm an animal lover and I can't stand to see an animal hurt like that. What would have happened? It could have died.'

Ms Atkinson, who has four dogs and one cat, reported the incident to the RSPCA.