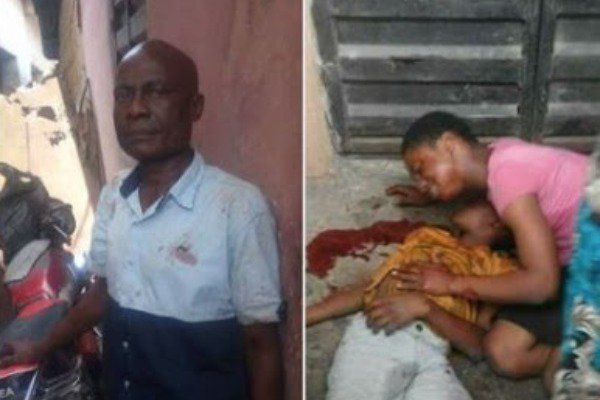 The father of the 10-year-old boy identified as Somtochukwu Ibeanusi who was shot dead at the popular Eke-Ukwu market in Owerri, Imo state during a protest has demanded for justice.

It was gathered that about three people were killed during the demolition on Saturday after Governor Rochas Okoracha gave the order even despite a subsisting court order stopping the demolition.

Narrating how his son died, Isaiah Ibeanusi said the son came to help him pack his goods out of the shop when the soldiers shot him dead.

His words: "I told my little son to come and assist me remove my goods from the shop before the people demolishing the market got to the place.
"When we were crossing the road, we all raised our hands up but these soldiers just drove by and opened fire and shot my son in the head.
"The bullet hit him in the eye and came out from the back of his head and he fell and died.

"I want justice. I don't want the killers of my son to go unpunished. He was just a little boy, he was not armed. I don't know if I can bear this."

Many Nigerians have taken to social media to condemn the Governor for giving such an order and also attacking Nigerian soldiers for allowing themselves to be used as pawns by politicians.