There was pandemonium in Owerri, the Imo State capital, on Saturday, when a 10-year-old boy, Somtochukwu Ibeanusi, was allegedly shot dead by military men from the 34 Artillery Brigade, The Punch reports.
The soldiers were deployed to maintain law and order during the forceful demolition of the Owerri Main Market, popularly known as Eke -Ukwu Owerri, by the state government.
Many others were hospitalised owing to injuries sustained when the soldiers allegedly open fire as youths protested against the demolition of the market.
The father of the deceased, Isaiah Ibeanusi, said the military men shot his son at the back of his head and that he died instantly.
Ibeanusi, who addressed journalists, said the tragic incident occurred while he was trying to remove his goods during the demolition exercise, which was supervised by the army, police, Department of State Services, Nigeria Security and Civil Defence Corps and Air Force.
He said, "While I was trying to remove my goods from the shop, I was alerted that my son had been shot by the Army.
"I quickly rushed to the scene but my son was already dead. He was shot in the back of his head. The soldiers that shot the bullet did not care, they quickly moved on."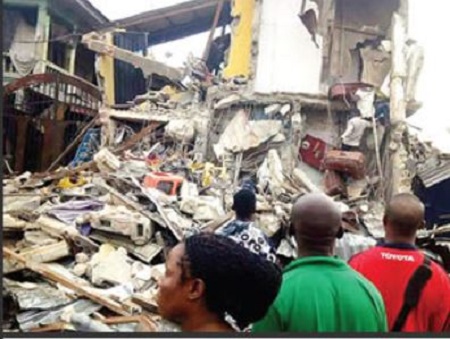 An eyewitness identified only as Chika, who claimed to have witnessed the shootings, said several others, including an old man and a youth leader, Leonard Ebubeagu, were injured during the raid while many goods were destroyed.
President General of the Owerri Community Assembly, Felix Ngoka, faulted Governor Rochas Okorocha for approving the demolition of the market because of a subsisting injunction restraining him from carrying out the exercise.
When our correspondents visited the scene on Saturday, the road leading to the market was barricaded by security men.
A journalist, Chinonso Alozie, was attacked by the security officials and his gadgets seized.
The Army Public Relations Officer, 34 Artillery Brigade, Haruna Tarwai, denied the allegation, claiming that his men neither killed nor manhandled anybody.
Tarwai said his men were only deployed in the scene to protect officers demolishing the market.