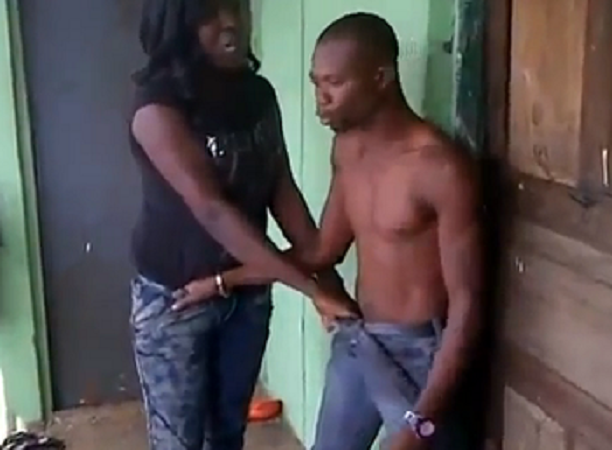 A commercial s*x worker identified as Viola Chirikure, from the Epworth area of Zimbabwe has opened up how she was allegedly burnt by firewood on her thighs by a client who wanted to pay less for her services.
While speaking in an interview with H-Metro, she said that the man who was in the company of three others approached her and inquired on the rates for a 'short-time' s*x'.
He was quoted $2 but offered to pay 75 cents, and Viola, who had started a fire to keep herself warm refused. In anger, the man picked burning firewood and tried to shove it into Viola's private parts. As she took evasive action, he missed the target and the firewood landed on her thigh.
She said; "Four men approached me and one of them asked how much short time cost. I told the man that I charge $2 but he said he had 75cents instead. I told him that I could not take what he was offering that is when he took the firewood and tried to burn my privates."
Viola said she reported the matter to the police but she did not get a favorable response as the police officers allegedly told her that they were overwhelmed by s*x workers cases, adding that this was not the first time she has come across violent clients.
It is however, believed that Viola's attack is a result of the ongoing feud between senior s*x workers and newcomers amid declined business. The seniors are accused of now hiring thugs to attack newcomers.
A senior s*x worker admitted there was a rift between the two generations adding that