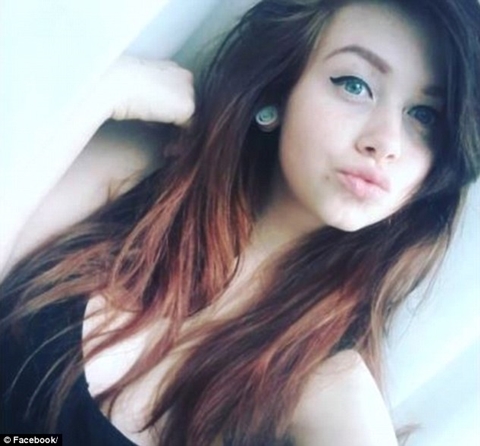 A 14-year-old schoolgirl was found hanged in her bedroom after writing a secret diary in which she said she was unhappy with her weight, an inquest heard today, Dailymail UK reports.
Charlotte Baron penned a series of drawings depicting her self harming and posted entries saying she didn't like the size of her body.
One heartbreaking entry in the notebook told of an incident where she wished she had died after being admitted to hospital following a drinking bout over the Christmas holidays.
It read: 'I almost died - I was so close. I just wanted to forget everything. I just wanted to die.
I was so f**king close why did they have to save me, why, I don't want to be here. Why won't they just let me die.'
In February last year, Charlotte, from Rochdale, Greater Manchester, was found hanged in her wardrobe by her older brother Tyler, 20, who had been looking for a phone charger.
Police discovered she had sent a last text to a friend reading: 'What the f**k is going on with me, I'm such a f**king wimp. F**k.'
The hearing in Heywood was told Charlotte, who attended St Cuthberts Roman Catholic High School in Rochdale, appeared to be a happy girl and was close to her grandmother but began self harming when she was 12.
During one incident she was admitted to a hospital A&E department after an overdose of paracetamol and was referred to mental healthcare professionals who gave her counselling sessions.
She was also badly affected by her grandmother being diagnosed with terminal cancer.