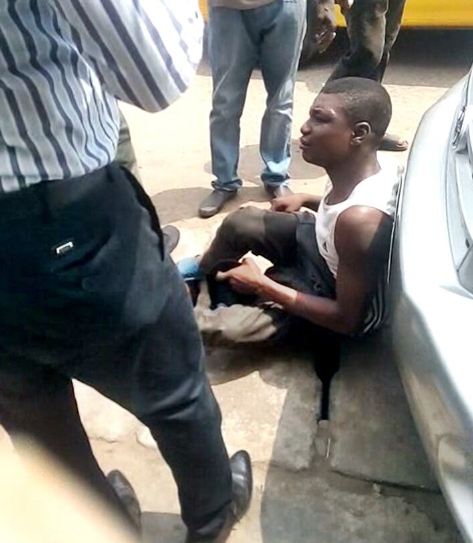 An Instagram user identified as @nevharrison, has taken to the social networking platform to recount his experience with a Nigerian Policeman in Lagos and a suspected thief.
According to him, some Police officers who were present at the scene of a robbery had suggested jungle justice be carried out, than having to take the criminal into police custody.
Here is how he narrated the story:
"I was in computer village Ikeja when this thief was caught while ransacking an office he walked into and found no one on seat. On interrogation, it was discovered that he also uses vodoo charms to sell fufu padded dummy phones to people.
"Now my concern is this: when the police arrived, the only suggestion they made was that the boy should be beaten up and set free afterwards.
"Why not take him to the station and punish him there?" The office owner asked.
"The police responded by saying nothing will come out of it and in fact the only person that will spend money is the office owner if eventually the thief is taken to the station and charged to court...are you beginning to see where our local criminals get their confidence from?"