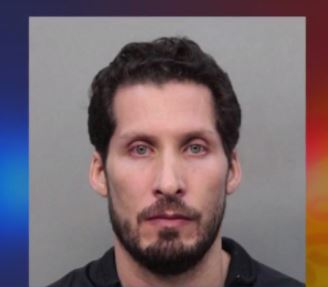 Jason Meyers, an American school teacher has been dragged to court for sleeping with his own students.

A lawsuit alleges the Miami-Dade County teacher had s*x with 8 students, and the school district in charge did nothing to protect students.

According to WPEC, this story dates back to 2008 when the Principal of Krop High School in Miami-Dade County received an email about Jason Meyers, a teacher, accusing him of having s*x with students.

The school district is accused of never investigating, and allowing Meyers to transfer to Miami Palmetto Senior High School in 2011.

According to a lawsuit just filed, Meyers continued to have sex with 8 current and former students. They were known as, "Jason's Girls."

The lawsuit also stated Meyer's behavior may have gone beyond sexual harassment. It alleges that Meyer's forcibly kissed and groped the girls.

Meyers was arrested in February of last year on charges of sexual battery of a minor involving one of the Palmetto students.

He was fired shortly after the arrest.

The suit also raised another troubling allegation that the Miami-Dade school district did little or nothing to protect students.