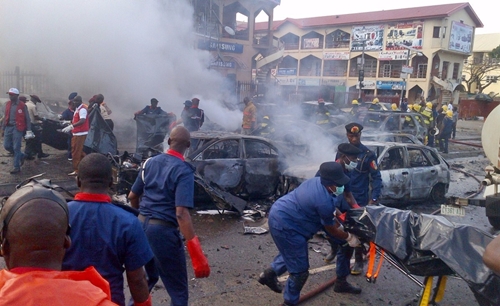 Two suspected suicide bombers struck in Molai, a community on the outskirts of Maiduguri in Borno State.

It was gathered that the suicide bombers, a male and female, had attempted to gain entry into the General Hospital at Molai around 5:30 am.

In the process, they blew themselves, with the loud explosion being heard in parts of Maiduguri.

A source said the building through which they tried to gain access to the hospital was damaged but none of the residents was killed.

"They attempted to access the hospital through a residential building in Mule," he said.

"The attackers were a male and a female. As they were struggling, the bomb attached to them went off. Luckily, only the evil people were killed."

We'll be bringing you more details later...