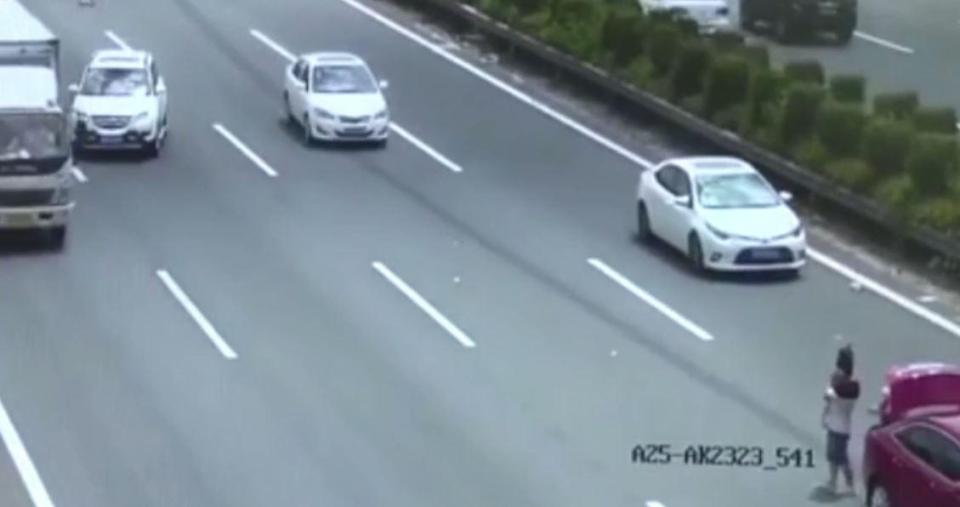 Photos have shown the heart-stopping moment a couple and their young baby cheated death as they leapt out of the way of an oncoming car before it smashed into their broken-down vehicle.

The parents foolishly appeared to walk from the safety of the central reservation to inspect the damage to their car before the horror unfolded.

As a number of motorists passed their vehicle they were only left with a split second to jump out of the way of an unsighted motorist who ploughed into the back of the stationary car.

According to The Sun UK, the smash took place in Shenyang, capital of north-eastern China's Liaoning province.

Incredibly, no one was seriously injured in the incident.

The family-of-three managed to get to safety without being hurt and the driver of the second car suffered only minor injuries.

The road was shut for several hours in the aftermath of the crash but was re-opened after the wrecked vehicles and debris were taken away.

Local police are now investigating the collision and deciding if any charges need to be brought.