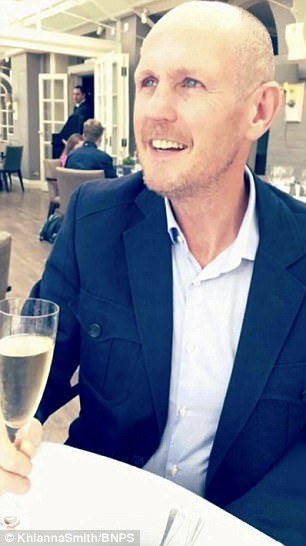 A millionaire businessman who suffered a stroke killed himself after he suspected his wife of having an affair, an inquest has heard.

According to Dailymail, the man identified as Phil Smith moved out of the £1.5million Dorset home he shared with his wife Violetta and their three daughters after he followed her and saw her with another man a few days before his death.

The 52-year-old broke down in tears in his office when he told his adult daughter from his first marriage the news. The next day he met with friends for dinner before he turned off the tracker in his Range Rover and drove 37 miles to a rural holiday chalet he had booked.

There he hanged himself. After that, the delayed text messages he had sent to his children about his death arrived several hours after his death, to his son Joshua, daughter Khianna and several friends telling them what he had done.

Police had to use check points to track his car's movements and his mobile phone to triangulate his position before they found his body on February 2.

An inquest heard Mr Smith was hardworking and dedicated, a managing director of Orbis Software, and had built his own home - a large detached property with a swimming pool next to prestigious Ferndown Golf Club in Dorset.

He had two children from his first marriage and after that relationship broke down he met his second wife Violetta. They had been together for 15 years and married nearly 13 years.

Mr Smith suffered a stroke in 2012 which affected him both physically and mentally. He had suffered with pain and depression.

The inquest in Bournemouth heard that after the stroke he became insecure and paranoid and believed his wife was having an affair.

Mrs Smith said: 'We had been living together but we were bickering and arguing so prior to his death Phil moved out and stayed with friends, the Sunday before he died.
'We had discussed divorce last July but decided to work through our issues. He said he loved me and couldn't imagine life without me.'
Mrs Smith said she still thought they could reconcile and there was no affair, her husband had imagined it.