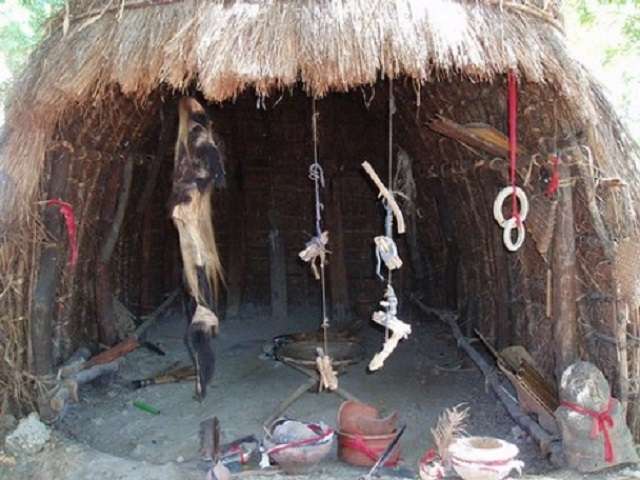 A Popular man known as Tosenu Lussien ,who
is a 52-year-old herbalist was arrested in a
small town in Ogun state called Shagamu, for
trading in human parts. It seemed he isn't
new in this business as he told reporters that
he used it to prepare charms for his clients
majorly big men and women. He made this
know after he was arrested yesterday by the
Lagos State Police Command.
According to The Nation, Lussien who has
been in human parts business for more than 5
years, was arrested just after he received a
sum of N81,000 from SARS operatives.
However, he claimed that he picked the human skull in a forest where he worked as a guard.
He said: "This is the first time I am dealing
with human parts. I found the skull five years
ago in a forest at Oko-Ode and I kept it for
future purpose. It was fresh when I saw it. I
am an herbalist and I have been assisting
people in different ways.
This is the first time I will be dealing with
human part. It was one of my in-laws that
requested that I should help him get human
head. He said he wanted to use it for business ritual and I promised to do something about it.
Immediately I brought the skull home, I called
my in-law on phone to come and see it and he
gave N80,000 to prepare the charm for him.
He promised to come for the charm but policemen came to arrest me.
After he gave me the money, I received a call
from someone that said he needed human
part and I asked the person to pay N150,000.
I did not know they were policemen until they
came into my apartment and recovered the
human skull.
I believe it was my in-law that sold me to the
police. I was only trying to assist him when he
came to me that his car business was not
moving very well. That was why I decided to
assist him with the charm that will boost his
business."
Confirming his arrest, Deputy Commissioner of
Police in charge of Administration, Danladi
Galandachi said the suspect usually charged
N1m for a fresh body and between N200,000
to N150,000 for dried ones.