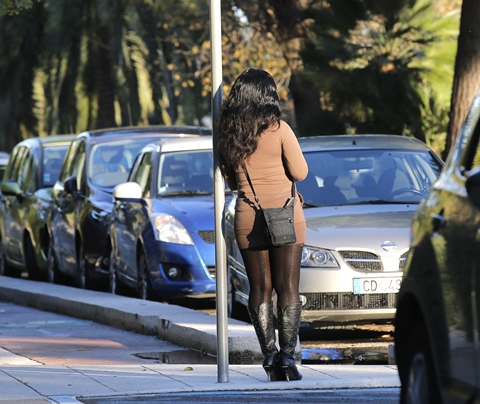 A 34-year-old commercial s*x worker was thrown-off a moving car by her client after she reportedly failed to make him ejaculate in the Bulawayo's Khumalo suburb of Zimbabwe.

According to a shocking report by B-Metro, the prostitute identified as Vongai Magomo, first met her client, a 22-year-old man, Tinashe Kazungaira, at corner Fort Street and 1st Avenue Bulawayo where Magomo was standing with her friend Brenda Madembo luring s*x clients.

It was gathered that Kazungaira is said to have arrived in the company of two men in a Toyota Corolla and asked for Magomo's s*xual services.

Mgomo said the two had s*x and Kazungaira failed to ejaculate and they agreed go to Kumalo where Kazungaira resides to continue with their business.

Magomo took her friend Madembo and they headed to Kumalo with the men. Assuming the ladies did not understand Ndebele, the three men started discussing how to kidnap and have s*xual intercourse with them for free.
"On our way the three asked us if we were fluent in Ndebele and when we said no they started talking in Ndebele saying they were kidnapping us and were going to have s*x with us the whole night for free," said Magomo.

Upon realizing that they were in danger, Magomo's friend Madembo jumped off the car as the car was moving slowly. After Madembo had jumped off the car, the men increased the speed.

"I pleaded with them to let me go but they ignored me and kept on driving. I then started screaming for help and the man whom I had slept with shouted saying I was trouble for nothing as I had failed to make him ejaculate and he pushed me from the moving car," said Magomo.

Magomo went to ask for help at Bulawayo Prison where Kazungaira and his accomplices followed her to check if she was alive and were arrested.

Kazungaira appeared before Bulawayo magistrate Gladmore Mushove on a charge of attempted murder and denied the allegations stating that he did not push Magomo off the car but she jumped off on her own. He was remanded in custody to a later date.