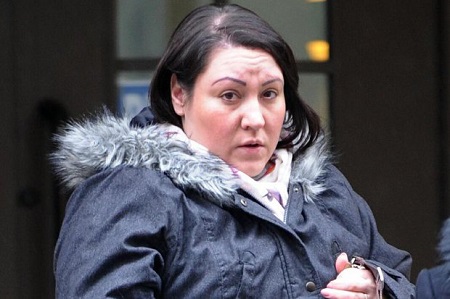 Viktoria Tautz, a 34-year-old childminder has been found guilty of violently shaking a 10-month-old baby to death after losing her temper.

According to Daily Star, Viktoria Tautz has been sentenced to four years in jail for the manslaughter of Joshua Paul after a trial at the Old Bailey.

The court heard she had been looking after the tot at his home in north London when she lost her temper and shook him to death.

She claimed she had been playing "horsey" with him and tried to resuscitate him after seizure.

But this afternoon the court found Tautz, who was being paid just £3.60 an hour to look after Joshua, guilty of manslaughter after a four week trial.

The incident saw Joshua suffer bleeding in the brain and bruising to the spinal cord on August 29, 2014 and he died in his parent's arms at Great Ormond Street Hospital two days later.

Prosecutors said she killed the baby by using 'excessive and dangerous' force, but she denied manslaughter.

Prosecutor Zoe Johnson QC told jurors: "If you start with the injuries and exclude natural diseases you end up with a logical conclusion, however unpleasant it may be, that the defendant deliberately shook Joshua.
"There may be several explanations for each individual finding, but for these all to be true Joshua would have had to be an extremely unlucky baby."

Tautz insists she never lost her temper with baby Joshua.

She said he was crying and she noticed his face seemed to be swollen after putting him down for a nap in his cot after his mother Pearl Paul left for work at around 8.40am.

The childminder told jurors she couldn't see him breathing so took Joshua into the bathroom and stuck her fingers down his throat to induce vomiting.

But when it didn't work, Tautz said: "I just ran outside to get help from someone.'Paramedics arrived at Culross Close at around 9.11am to find Joshua looking 'stiff' with fluid around his nose and mouth."

At 11:43am Joshua had a CT scan at North Middlesex Hospital, which revealed a he had a bleed on the brain and he was transferred to Great Ormond Street.

A further CT scan and an MRI of the head and spine revealed severe swelling, bleeding in the brain and eyes as well as evidence of bruising to the spinal cord.

Joshua suffered three cardiac arrests and it was agreed with his parents that he would be allowed to die.

He died in his parents arms at 10:55pm on September 1.

Jurors heard Joshua was given a "resuscitative shake" after suffering a seizure at his home, but Ms Johnson said: "Joshua's injuries aren't what doctors would expect to see if a resuscitative shake had occurred.
"The evidence which demonstrates without doubt that Joshua didn't have a seizure is the brain, spine, and eye injuries themselves.
"Members of the jury, we suggest that there is no evidence that Joshua's head was subjected to the necessary significant vigorous force whilst the defendant was helping him."

Tautz told police that she played a game of "horsey" with Joshua before putting him in his cot, jurors heard.

Ms Johnson said: "The best she can come up with, doing her best no doubt, was the horse play."

She told jurors the explanation was rejected by doctors, adding: "Joshua's head wobbling about is of course nowhere near enough to cause the injuries found in his case.
"These type of injuries are relatively rare.
"If it was common the hospital ward would be full of none fatal shaking cases, and they aren't."

Joshua was born three months premature with two holes in his heart and weighed just 1.7kg (3.74 pounds).

He needed assistance with breathing and he was fed by a tube in his stomach.

After two months his mother and father, Nirmal Vijayan, were allowed to take him home and at the time of his death he was crawling and beginning to pull himself up to stand.

Tautz was born in Budapest on 23 October 1982, where she went to school and did office work before moving to the UK in 2007 with her now ex-boyfriend.