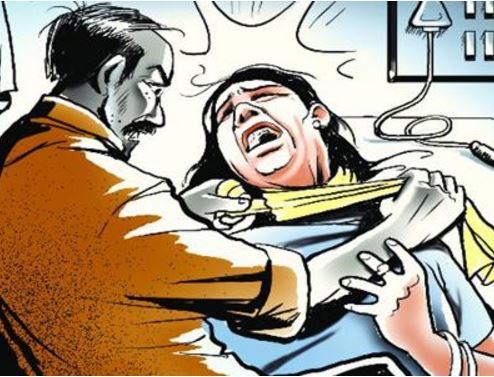 A man allegedly pushed his wife down from the roof of a house in an inebriated state when she refused to dance with him during a marriage function in Dighwat village of Chillaghat town in Banda district on Saturday night, reports the TimesofIndia.

The woman identified as Vishakha Tiwari (28) of Khaptiha village got both of her legs fractured in the sad incident. She also received injuries on her hands and stomach.

On Saturday evening, Vishakha had gone to participate in a marriage function of her cousin in Dighwat village. During the dance programme in 'kalewa' ritual, her husband Ajay forced her to dance with him and other guests. She refused to do so. This angered her husband and he threw her down from the rooftop.

A case has been registered.

The woman was admitted at the district hospital. Her statement has been recorded.

"The police have recorded her statement and further investigations are on," station house officer, Civil Lines, Sanjay Singh said.

Her husband is yet to be arrested.