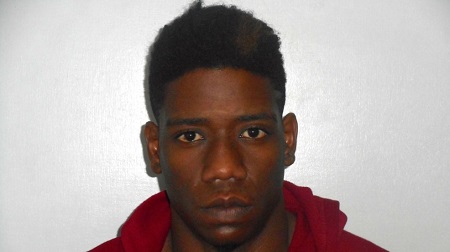 Gabriel Terrell, an American man from Montgomery, Alabama, was arrested for recording a woman in a bathroom stall at a Biloxi casino.

According to WPMI, the Biloxi Police, on Saturday April 29, 2017, revealed that they responded to a Peeping Tom complaint at Harrah's Casino.

Upon arrival Officers spoke with the victim who advised she was using the women's restroom when she discovered she was being recorded on a cell phone from the stall next to her.

The victim panicked and called for help which drew the attention of others including casino staff.

Moments later, the suspect exited the stall and left the restroom where he was stopped by casino security which held him until officer's arrival minutes later. Several photos of n*ked women were found inside his phone.

Justice Court Judge Fountain set a bond of $25,000.00.

Terrell was then taken to the Harrison County Adult Detention Center for processing.