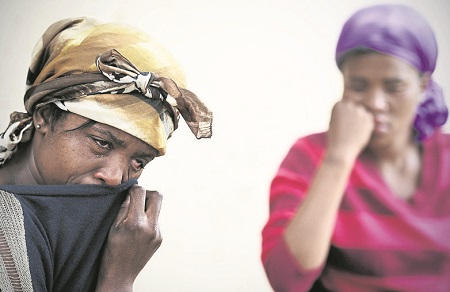 A South African identified as Flora Zondo has said she is being haunted by her dead children.

According to Daily Sun SA, the 40-year-old mother of four lost three of her kids as well as a grandchild in a shack fire in Ivory Park, Tembisa last October.

Ever since the children's tragic death, Flora cannot find peace of mind.

"I still hear their screams and cannot sleep at night. They died such a terrible death and I believe they are not resting well. I cannot sleep. I hear them every night," she said.

The story of the children's death touched many lives and people all over South Africa sent their condolences to the family.

Six months later, however, the family said they were still finding it hard to forget the incident.

"My other children also do not sleep well because of what happened. We were all affected by it. We thought by now we would have forgotten, but it is hard," said Flora.

She said after their shack burned down they borrowed another one, but its owner now wants it back.

"I have been given until month end to vacate the place and we have nowhere to go. We need help to get some shelter," said Flora.

Flora's shack was burned down, allegedly by her boyfriend, following an argument after she had gone to a nearby tavern with a friend.

That night their shack caught fire, killing four children. At the time Flora was having fun at the tavern.

Traditional healer Mahlinza Dlamini from Vosloorus said the family needed to do a ritual.

"In this case a cleansing ceremony with the use of relevant traditional medicine is very important so that the family will be at ease.
"The medicine will help them forget and put the spirits of the dead where they belong," said Mahlinza.