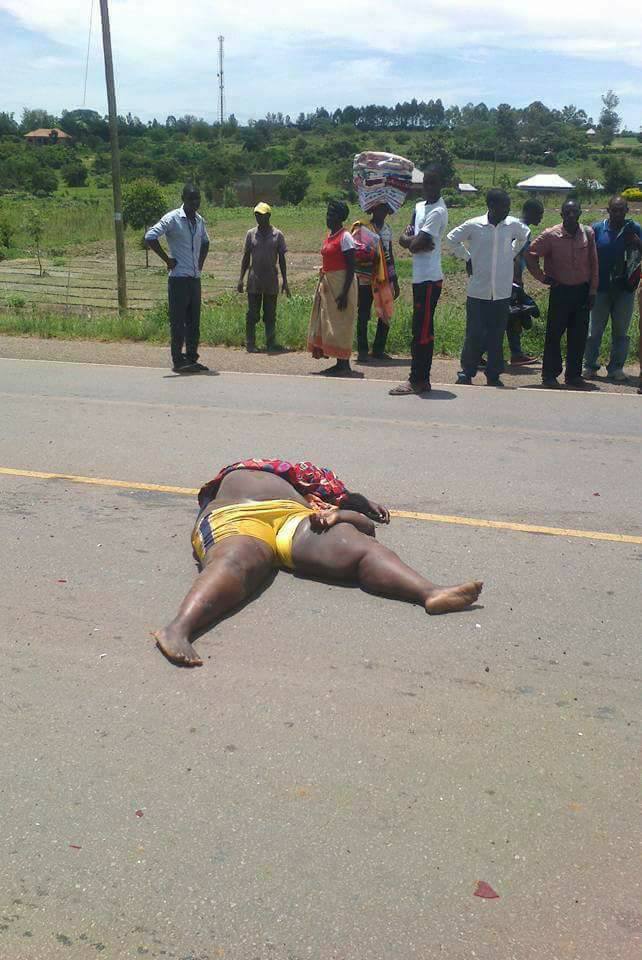 A woman has met her untimely death after she was knocked down and crushed to death by a speeding bus while she tried to cross the expressway.

The graphic photos shared by one Seun Opeyemi shows sympathizers at the scene as the woman lay lifeless on the expressway. It was gathered that the bus also hit a motorcyclist who was seriously injured after killing the woman.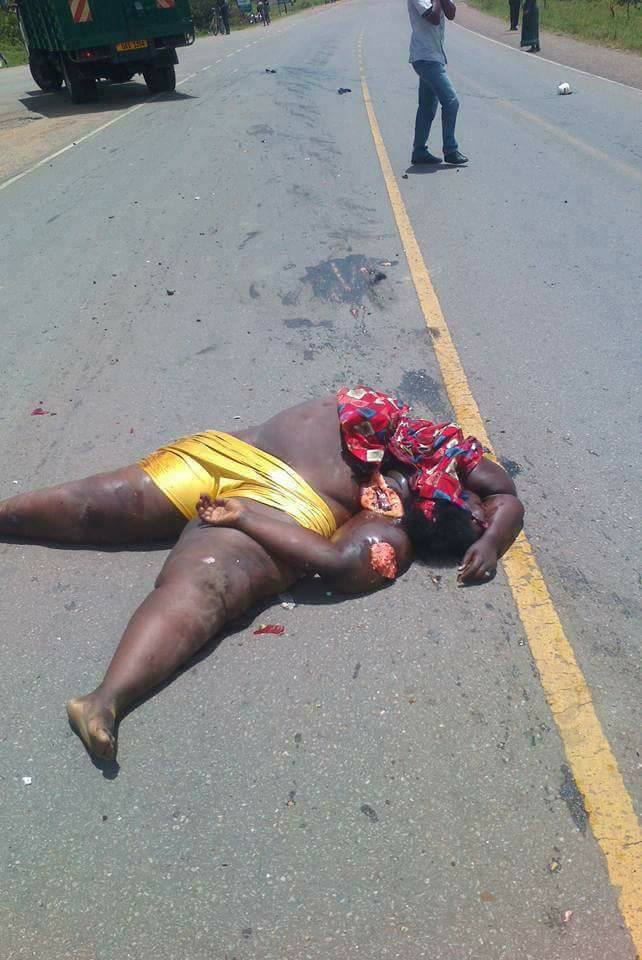 The cyclist was rushed to the hospital for treatment while the corpse of the woman was later removed and deposited in a morgue.