A police officer has died after shooting himself in the head during Holi celebrations in Northern India, Daily Mail UK reports.

The tragic accident happened on March 14, just a day after the Hindu festival of colors.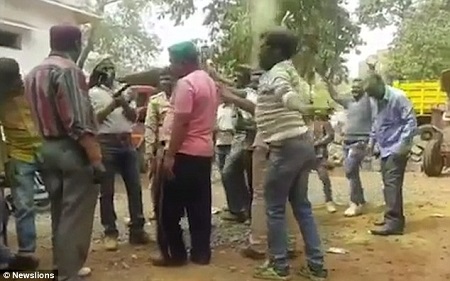 Police in the Shivpuri district, near the city of Bhopal, had taken the chance to cut loose and enjoy some celebrations.

They are seen covered in bright colours and dancing while they shoot their weapons into the air.

Head Constable Rajendra Jatava, who was allegedly drunk at the time, started joining in and fired his service revolver.

According to eyewitnesses Rajendra shot into the air twice before his third round got stuck in the barrel .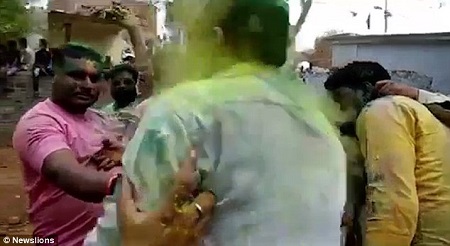 While he was trying to fix it, he shot himself in the head accidentally and slumped on the ground.

The head constable was immediately rushed to the hospital where the doctors declared him brought dead.

Senior police officers visited the hospital to express their condolences, according to local media.